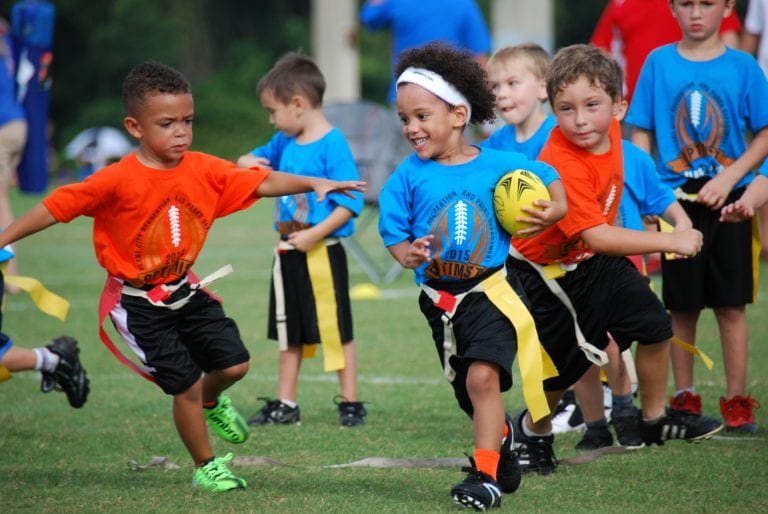 Registration for the 54th season of the Plant City Parks and Recreation Department/Optimist Youth Flag Football Program is right around the corner.
Starting Sept. 21, parents of children age 4-15 as of Nov. 1, 2020, can sign the kids up for the upcoming flag football season at a cost of $25 per player. Games are played on Saturday mornings at the Otis M. Andrews Sports Complex, 2402 E. Cherry St., and there are no pads, no practices and no coaches — just "instructing officials" who ensure every player gets to make a play. Players will get basic football training.
Due to COVID-19, the season has been shortened to six games and there won't be a tournament. The season runs from Oct. 17 through Nov. 21 and you must be registered by Sept. 30 to guarantee a spot on a team. The registration cost covers a jersey and accident insurance.
To sign up, visit the PCPRD administrative office, 1904 S. Park Road, call 813-659-4255 or visit plantcitygov.com/parksrec/page/youth-flag-football-league-ages-4-15.