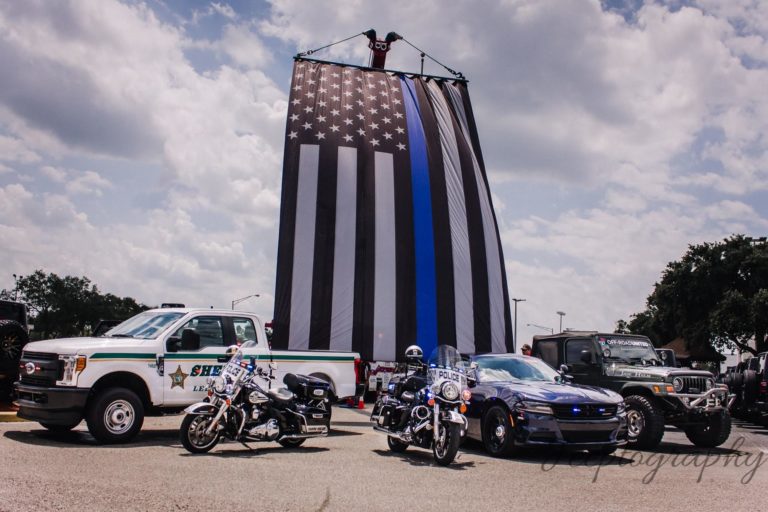 Off Road United honors Police Week and food truck rally rings in 'Artbor Day'
Off Road United honors Police Week
Off Road United raised its 20×30 Thin Blue Line American flag at Gator Ford on April 20. The company has three businesses and all three will be flying the flag in honor of Police Week. Gator Ford is the first location, then Camping World from May 11 to 23 and finaly Stepping Stone AC from May 23 to June 4.
Off Road United was assisted by the Hillsborough County Sheriff's Office honor guard with the inaugural flag-raising.
Off Road United is a nonprofit that aids the families of fallen first responders and those injured in the line of duty.
Ringing in 'Artbor Day'
During the monthly food truck rally held in historic downtown Plant City, artists banded together for a unique celebration of Arbor Day. The tree loving event was called "Artbor Day" and the community was invited to come make tree-themed art in McCall Park during the rally.
The streets were lined with the diverse food trucks and United Starz, a faith based Christian step-team in Plant City, performed during the rally. Each month, Plant City Main Street themes the rally to create a unique and inviting atmosphere for the community.