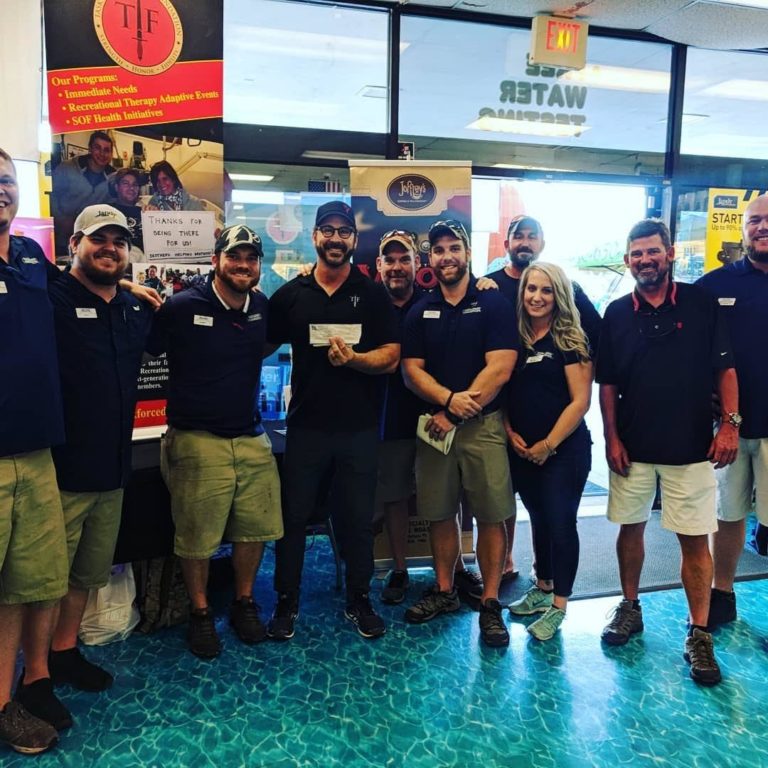 More than $2,300 raised for Task Force Dagger Foundation and Feed the Bay 2018 helps UFB
More than $2,300 raised for Task Force Dagger Foundation
More than 200 people attended the Task Force Dagger Foundation event at Pinch-a-Penny on Saturday. Four Walt Disney World tickets and gift certificates to 1916 Irish Pub were raffled off with all proceeds going to the foundation. The event raised more than $2,300 for the foundation, which helps active duty and veteran U.S. Special Operations Command service members and their families.
Casey Wiley, co-owner of Pinch-a-Penny, said SOF legend Mark Stephens enjoyed meeting with members of the community during the event. During the event, there was a discount on pool supplies and equipment with a portion of the sales going toward the foundation. Joffrey's Coffee and Tea from Tampa served free cold brew coffee and iced tea all day and Kamado Joe Premium Ceramic Grill's representatives were there cooking food and handing out free samples.
Feed the Bay 2018 helps UFB
At the annual Feed the Bay event more than 30 volunteers showed up to help out the United Food Bank of Plant City. Started in 2006 by Bay Life Church, the event connects more than 30 churches in the Tampa Bay area and 17 participating Publix Supermarkets to collect thousands of pounds of food to replenish local food banks. Ten pallets of food were collected for the United Food Bank of Plant City during the event.