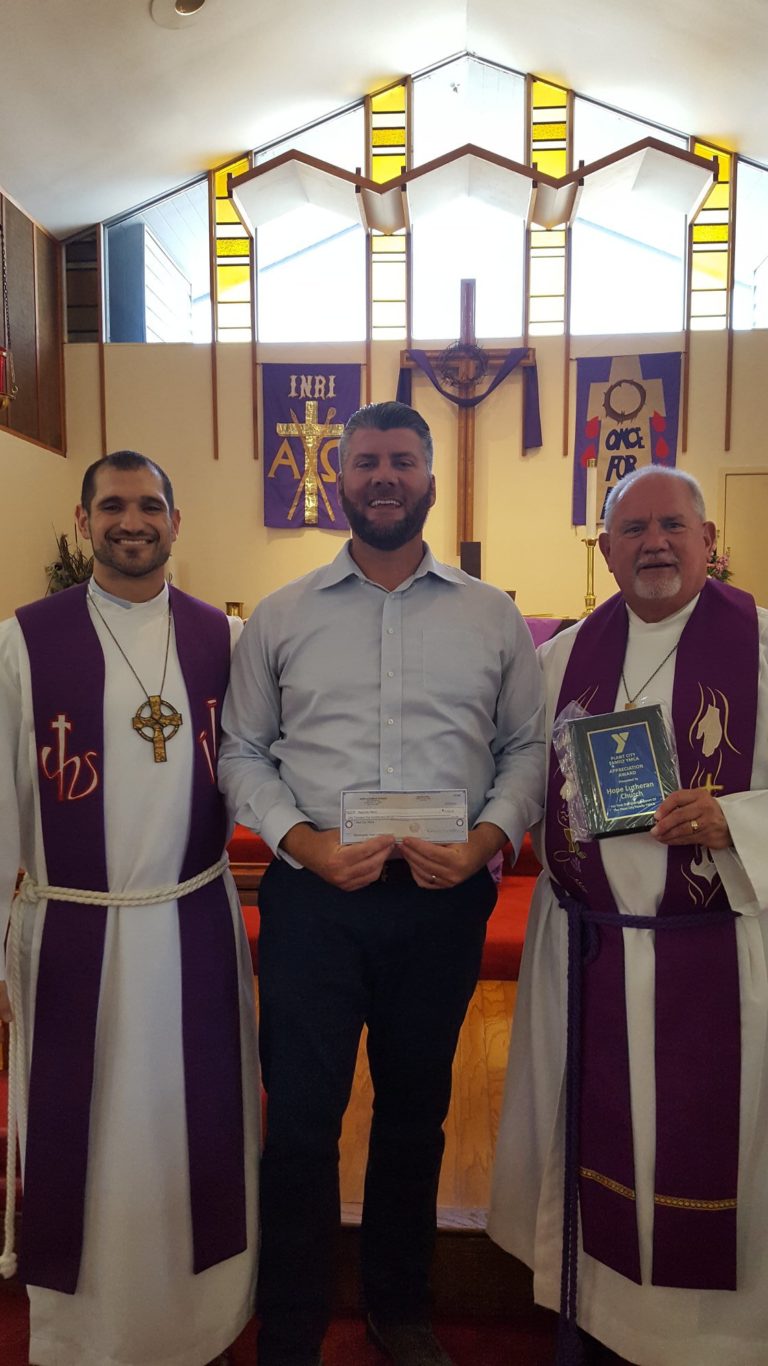 Hope Lutheran supports YMCA and Linda's Crab Shack's Grand Reopening Ceremony.
Hope Lutheran supports YMCA
Early Sunday morning members of Hope Lutheran Church, 2001 N. Park Rd, presented a check for $1500.00 to Zach Hilferding, Executive Director of the Plant City YMCA. Hope Lutheran frequently gives a portion of the proceeds from its annual Turkey Supper and its Hot Boiled Peanut booth at the Florida Strawberry Festival to the YMCA for its ongoing programs for youth and families in the area.
Hilferding also took the opportunity to present Rev. Dean Pfeffer a plaque for the congregation as an expression of the Y's thanks for Hope's continued support
Return of the crab shack
Linda's Crab Shack, located downtown at 202 E. Reynolds St., held its grand reopening and 25th anniversary celebration on March 24. Guests were invited to check out the renovations and enjoy the patio, which now features outside dining. There was live music from Gary Keeler from 4 p.m. to 8 p.m.