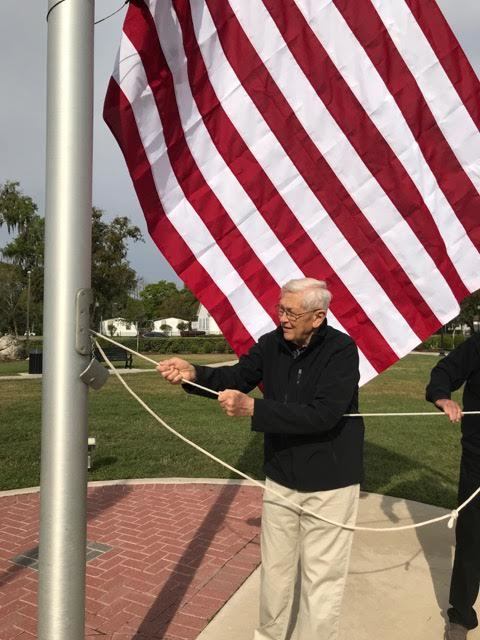 Former city manager pays tribute  and Brick City Bricks held its Grand Opening.
Former city manager pays tribute
Former City Manager Dave Sollenberger returned to Plant City during the Florida Strawberry Festival and participated in the changing of the flag at the Veteran's Memorial Park at Courier Field, which was created while Sollenberger was city manager.
While in charge, Sollenberger said it was important the city honors its veterans and insisted the flag on display always be in great shape. The Rotary Club of Plant City Daybreak took the park on as its special project and continues to regularly change the flag.
Plant City's missing piece
Brick City Bricks held its grand opening last weekend in downtown Plant City. Each day, 20 to 25 people lined up outside of the door in anticipation of the event and to receive LEGO freebies from owner Gregory Williams.
"I told everyone, 'I don't even care if I make $1 today, just to see the line out the door was amazing.' That made my day," Williams said.
Brick City Bricks will offer used LEGO sets, Minifigures modulars and more to the community. The store is preparing for its "May the 4th Be With You" special event and has already begun to host birthday parties and events.
Despite the surprising lack of Kragle, Brick City Bricks appears to have found its forever home.