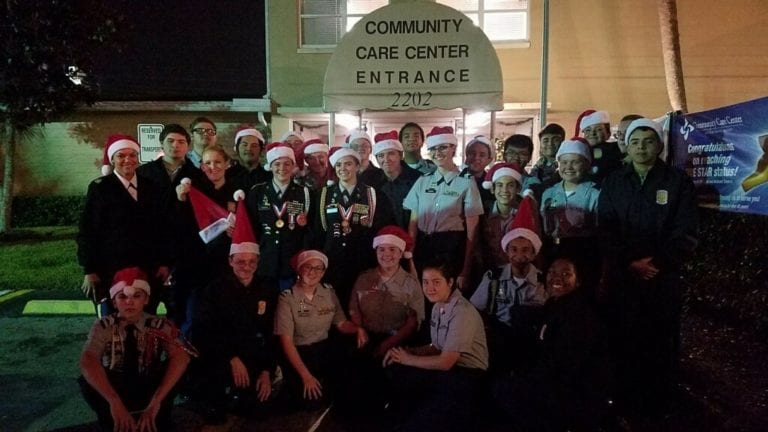 JROTC cadets from Strawberry Crest High School brought some holiday cheer to residents at Community Care Nursing Home .
JROTC spreads holiday cheer
JROTC cadets at Strawberry Crest High School spread some holiday cheer to residents at the Community Care Nursing Home last week.
Each year the cadets give back to the community and they consider the annual stop at Community Care to be a highlight of their year.
The cadets rehearsed Christmas carols for a week prior to the show and donned Santa hats to add to the festive spirit. The residents sing along and there were even several solos by highlighted cadets. This year they added music to accompany the show.
Following at least 15 carols there was a surprise ceremony where Cadet Destiny Cattery was promoted from 2LT to Captain.