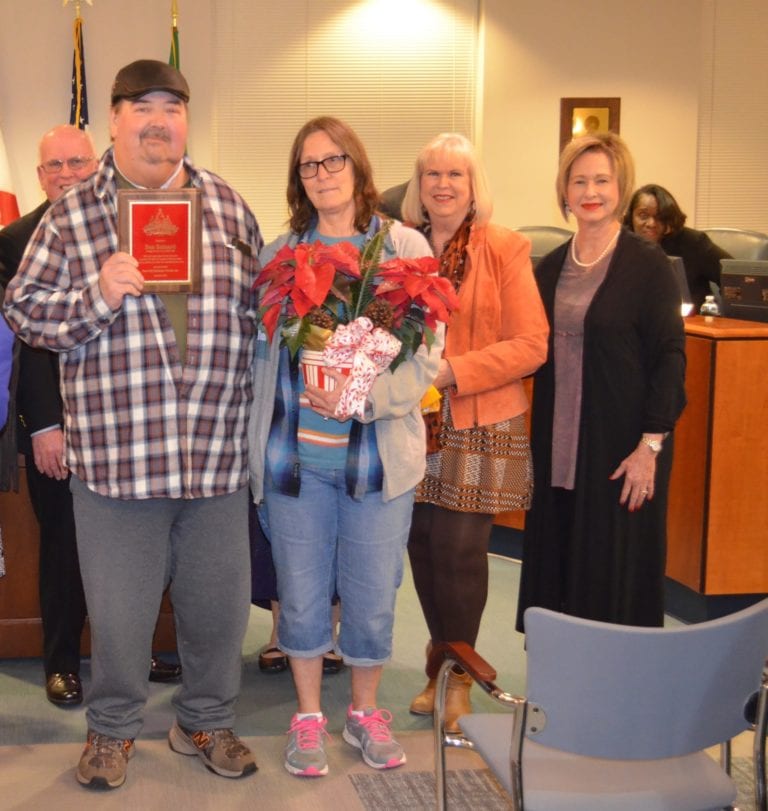 A local legend was honored Monday night and the American Legion prepares for the holiday season.
A festive hero
Don Rainard has influenced lives in Plant City for years. Some may recognize him for his work with the city, but for many he's known for all the years he has donned a red suit and hat and waved to children during the annual Plant City Christmas Parade.
He was honored Monday night at the city commission meeting with a special plaque, a Christmas Parade t-shirt and poinsettias. The committee also thanked him for all he's done and several commissioners joined in highlighting the many city projects that were born due to his steadfast nature and optimistic spirit.
Legion prepares for holidays
The American Legion Post 26 in Plant City is once again preparing for the holiday season with its unique memorial display. The Christmas tree is decked to the nines and a silhouette of a soldier kneeling before a marker for a fallen comrade is on full display before the tree.
The legion also has a Prisoner of War and a Missing in Action table next to the tree to honor those who may be lost, but are far from forgotten. In honor of the many veterans in the area, the Legion also had a special appearance by Santa last weekend.appearance by Santa last weekend.