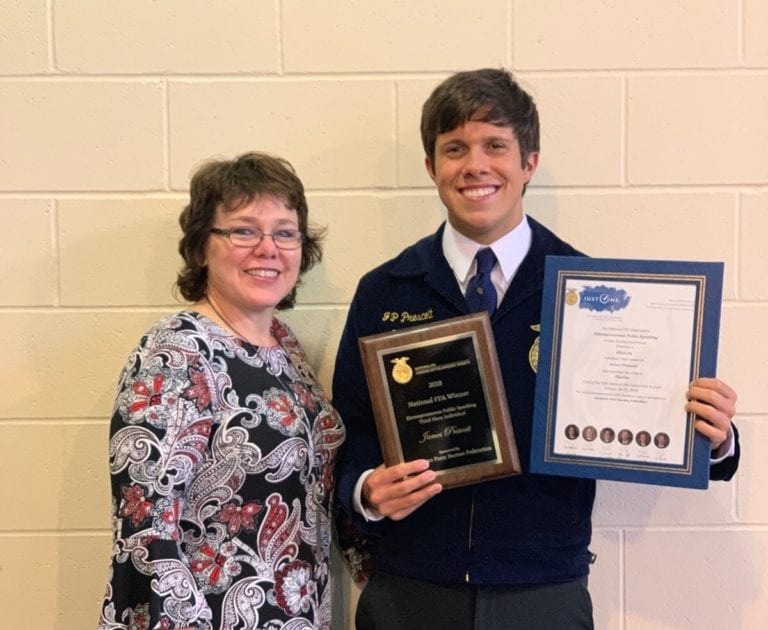 A Crest student made waves at the National FFA Convention and it's once again time for the annual Christmas Lane contest.
Crest's national wave-maker
JP Prescott, a student at Strawberry Crest, came out on top at the 2018 FFA National Convention. Prescott placed third in the entire country in the National Extemporaneous Public Speaking event. During the event the participants have to showcase their agricultural knowledge with a speech and an impromptu Q&A. They must be able to think on their feet and are given a limited time to prepare.
Christmas Lane contest open to the public.
With the holidays approaching, Christmas Lane has partnered with the Plant City Observer and Publix Supermarkets Inc. to help two families in need during the holiday season.
To nominate a deserving family, send entries of no more than 500 words to Managing Editor Sarah Holt at SHolt@PlantCityObserver.com.
Entries must be submitted by Thursday, Nov. 29.
The winners will receive:
– A $100 Publix gift card
– Four VIP tickets to Christmas Lane
– A professional photo with Santa Claus
– Four Christmas Lane concession stand tickets
Winners will be announced Thursday, Dec. 6.