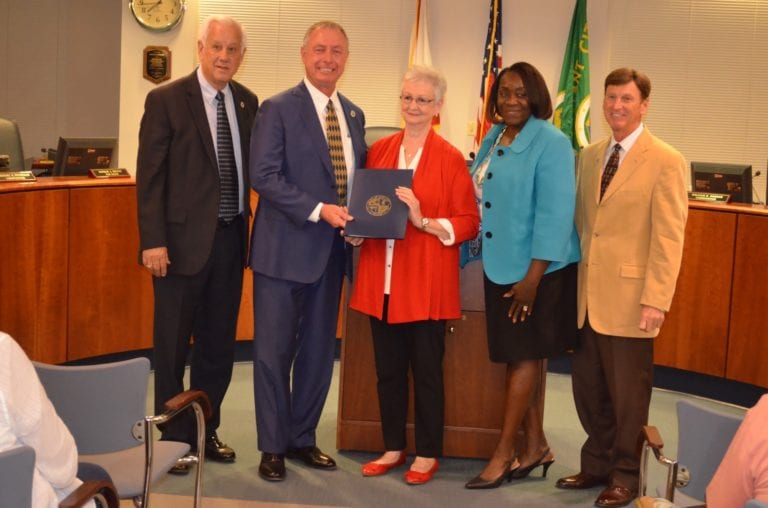 Plant City preps for Veterans Week and downtown was flooded with spooky haunts last weekend.
Prepping for Veterans Week
Plant City is coming together to honor veterans in a week long event centered around the upcoming holiday. During last week's commission meeting Judy Wise, who spearheaded the new event, was honored with a proclomation from the city.
Mayor Rick Lott officially designated Nov. 5 through Nov. 11 as Veterans and Active Military Week. He said there are more than 1,500,000 veterans and more than 92,000 active military in Florida and set aside the holiday in their honor.
Spooky Halloween
Downtown Plant City was flooded with spooktacular haunters last weekend as kids and adults alike dressed up for Main Street Plant City's costume contest. All of downtown joined in the celebration. After enjoying the food trucks many of the young trick-or-treaters headed to The Corner Store to decorate some festive pumpkins.