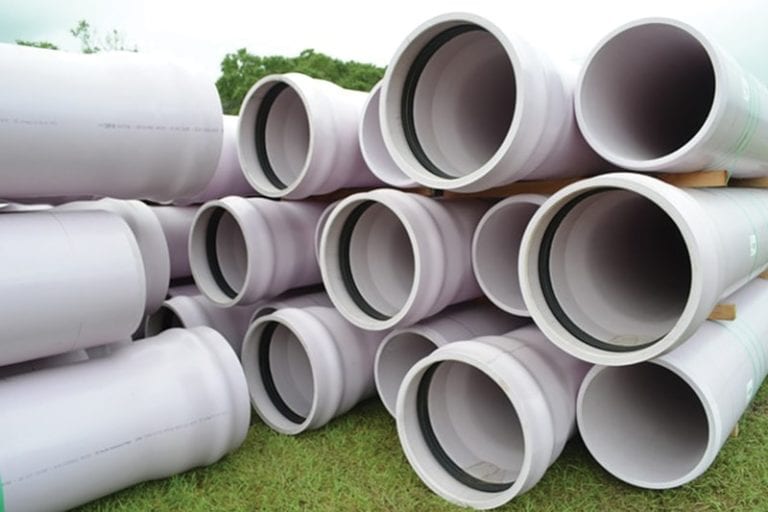 By Amber Jurgensen | Staff Writer
Work on a project to provide reclaimed water to several local businesses began yesterday.
The $4.5 million Sydney Road Reclamation Water Project will add two-and-one-half miles of piping from the intersection of  Victoria and Plant streets near the water reclamation facility along Sydney Road and end at the Walden Lake Golf Course. In addition to the golf course, the line also will provide water to South Florida Baptist Hospital, Tomlin Middle School, Bryant Elementary and James Hardie Building Products.
"The Walden Lake Golf Course is the anchor of the project," Frank Coughenour, the city's utilities director, said. "It will use 375,000 gallons of water per day."
By comparison, South Florida Baptist Hospital will use about 10,000 gallons per day. Tomlin Middle and Bryant Elementary are projected to use 10,000 to 15,000 gallons per day, and James Hardie Building Products about 150,000 gallons.
The line will be used for irrigation and industrial uses at the sites it feeds. Coughenour said the new line will make water usage more efficient.
"A lot of it is water conservation in general," he said. "Stopping any unnecessary withdrawal on aquifer is helpful."
The main line measures 24 inches in diameter to ensure compatibility with future development in south Plant City and for possibly connecting with other lines in Hillsborough County. In addition to the main line, smaller distribution pipes, measuring 12 to 15 inches in diameter, will cover about three-quarters of a mile.
Plans for the project began in 1997. Costs are covered partly through a $2.1 million grant from the South Florida Water Management District.
"It's been a long time coming," Coughenour said.
Although the project is a simple one, it includes one unusual obstacle. The city will hire a contractor to remove gopher turtles from Walden Lake Golf Course and return them when the project is complete.
Plant City's reclaimed water facility was built in 1998. In 2008, it underwent major upgrades. It can reclaim up to 10 million gallons of water per day. It currently reclaims less than 5 million gallons of water per day. Its biggest customer, CF Industries, uses 2 million gallons of water per day. Many agricultural sites, city parks and even some single-family homes use the reclaimed water.
Contact Amber Jurgensen at ajurgensen@plantcityobserver.com.