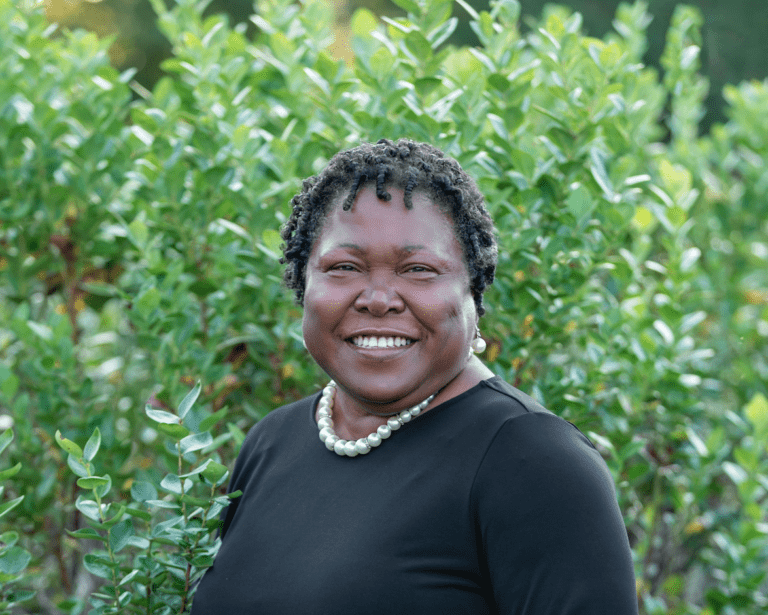 Gwen Thomas has long been on a pedestal in this community. Her servant's heart, quick wit and sage advice have won over the hearts of all who know her.
Gwen Thomas is known for many things in this community: her passion for lifting up the generations behind her, her quiet and humble nature and her varied interests in giving back, to name a few.
However, her strength of character is undoubtedly what raises her to a point of distinction. Thomas is a woman of her word and teaches through her actions what it means to be a person of honor and grace.
"I always tell my husband my life is my own and I make decisions based on the whole picture, not just what I want for myself," Thomas said. "You cannot live your life looking at just yourself. This world is bigger than you and when you realize that, you can start making decisions that will make not just your life, but the community around you a better place. I've always tried to do that, to use my time here to make something better."
She shies away from the limelight, but if you ask around, the rippling effects of her impact in this community are startling.
Thomas and her husband — William "Bill" Thomas — are involved in many groups and organizations in the community. She serves as the Executive Director of Bealsville Inc,. an organization that manages and maintains the Glover School National Historic Landmark. She is a member of several other groups including the Arts Council of Plant City, the Woman's Club of Plant City and the Improvement League of Plant City.
She's been active in the community for decades and was a longtime volunteer with the Boy Scouts, heavily involved in Antioch Missionary Baptist Church, a proud member of Business and Professional Women of Plant City in its prime and founder of the Ladies of the Millennium group, which encouraged young women to learn life skills and discuss women's issues as well as develop a strong and healthy self-esteem.
"I think the Young Ladies of the Millennium is one of the things I am most proud of," Thomas said. "It was a group of young ladies that came out not just to play, but to learn and to grow. We got together to be all-encompassing and it evolved into everything. We learned about life, how to love each other and ourselves, we learned to cook together, went to conferences together, we had sessions on small things like makeup and hygiene and we talked about religion and our faith. I watched those girls grow up and now they're graduating college or having families. They're productive citizens. It was a wonderful thing."
Thomas has watched this community evolve for her entire life. She grew up on Alabama Street and said when she and Bill married and moved to base — Bill served in the Army — it was the first time they had white neighbors. She said everyone worked together and race was no longer on the table. You helped each other out no matter what.
"Being in the military, it allows you to be exposed and be in contact with individuals from all over the world so you learn to just work with everyone and not just be in your own little bubble," Thomas said. "I learned to cook Mexican food, German food, all kinds of food from European countries. We moved around a lot and got to know so many different people. That's the main thing in life, you have these opinions and assumptions about people, but you have to push those aside and really get to know someone."
They were often the only black couple in the room and Thomas joked that if it didn't bother them, it didn't bother her. Through this mindset, long-lasting friendships were born and she said she learned lessons she never would have if they stayed in their comfort zone.
They moved to Alabama, Panama Canal Zone, Georgia and Germany. Their suitcases traveled all over the globe until it was finally time for them to come home. Thomas was working for the federal government and when Bill told her it was time they considered moving back to Plant City, she was reluctant at first. She'd have to give up her career and her new set of friends. But their parents were getting older and she knew they needed to come back to start the next chapter of their lives.
So they did. No sooner were their suitcases unpacked than they got involved in the community they'd left all those years before.
"We got to work," Thomas said. "Of course we did. This was our home and we were living here, so of course we wanted to do our part in making it a little better. You don't do this for the fame or the notoriety. It's not being put on a pedestal. It's about doing what you commit yourself to do and go on. I don't need my name on things to say 'she did this.' If the outcome is good and we reach that point that it benefits people, we are more than happy. Bill and I volunteer and serve as much as we do because we want to support those organizations we are involved in. If you're part of it and don't support it, why are you even there? You've got to do the work."
Thomas has impacted nearly every life she's touched. She serves with a gentle determination, giving her all to each task she vows to complete. You'll never hear her speak ill toward anyone. She treats everyone with respect and always takes the time to step back and look at the big picture. If she thinks her involvement could help bring change or improve a situation, she'll volunteer.
You'll be hard-pressed to find anyone in the city who hasn't worked with or benefited from Thomas' passion for the community. It's a legacy she and her husband carry with pride and one passed down to her son, William Thomas Jr., who is now President of the Improvement League.
"We've really tried to make that a focus, to support and participate in programs for youth in our community" Thomas said. "When you think about it, so many of our youth have working parents or a single parent and they may not be able to be as involved as they would like in some activities. So we step up and provide some assistance for them. They say it takes a village to raise a child and that's exactly right. I hope that I've used my time here to help our youth and others, to make our community a little better because I was here. You can't do it alone. You've got to reach down and pull someone up with you. If you have a talent to share, share it. Teach someone else what you know. Then they can teach someone and so on."