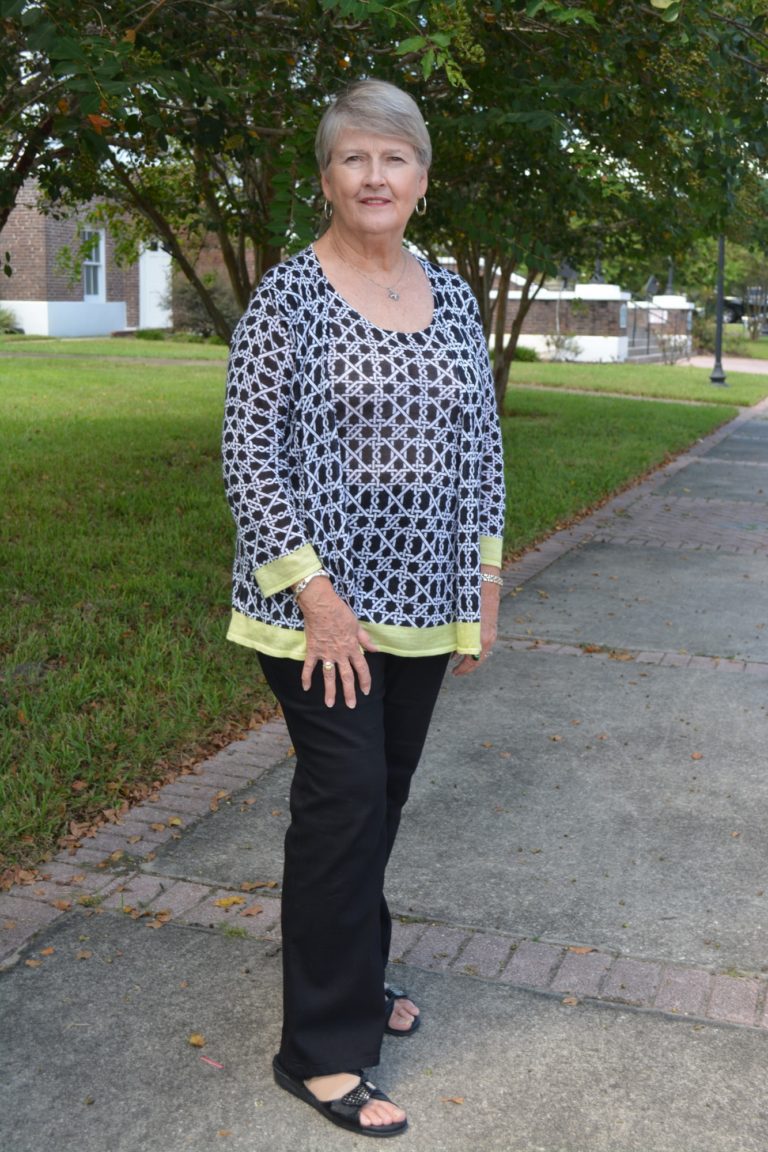 Judy Glorioso is heavily involved with the Woman's Club.
Judy Glorioso has done community work from as humble as sweeping the floors in a military base thrift shop to as high profile as helping to run her husband's campaign for political office.
The Former Plant City Woman's Club president has lived in Plant City with husband, Rich, since 1994. But together, they've experienced faraway lands — and have volunteered along the way.
A MILITARY WIFE
As a Girl Scout, Glorioso didn't like camping or the uniform and was eventually told to "shape up or ship out." But in high school, she found her niche. She's in half a dozen club photos in her yearbook.
She married Rich when she was 20 years old, and they packed up a 1958 Cadillac and headed to Travis Air Force Base in California as part of Rich's United States Air Force assignment. From there: Wyoming, Texas, Oklahoma, South Carolina — and then to places farther.
Out of the U.S. they traveled to Okinawa, Japan, the Philippines, India, Hong Kong, Bangkok, Singapore, South Korea and more. Glorioso took shopping trips from Manila, Philippines, floated down the Ganges River, visited the Korean Demilitarized Zone. She saw the Taj Mahal, a girl elbow deep stirring kimchi in a vat at an Asian market, the lights of Tokyo.
"Tokyo, it's just like a big city, it's not like another world, but when you go to New Delhi — that's a whole other world," Glorioso said.
When the Gloriosos were stationed in the Philippines, Rich was the commander of the 37th Field Maintenance Squadron. As a commander's wife, Glorioso had certain expectations. There were the parties and military balls that required presence — but there was also a community aspect. If tragedy struck, she would serve as a confidant and counselor to other military wives. She also volunteered at the Mad Money Mart. Officers wives ran the store. They'd go on trips to Korea, Japan and Hong Kong to buy trinkets to bring back to the mart for who could not leave the Philippines for vacation.
At another base consignment store, Glorioso was the supervisor. She has also mentored children and worked at a base library.
"Being a military wife sort of defined me," Glorioso said. "It formed me. That gave me the spirit I have to volunteer."
HOME WORK
When the Gloriosos moved to Plant City after Rich's retirement from the service, both got involved. Glorioso was involved in her church and with a sorority. Rich decided to run for City Commission. In a close-knit town like Plant City, being elected would not be easy. But four years after settling in Walden Lake, Rich had a commission seat. From there, he ran for the Florida House of Representatives.
During campaigns, Glorioso stayed up until 3 a.m. at her dining room table stuffing campaign literature into envelopes. She would drive Rich and his campaign manager from neighborhood to neighborhood to knock on doors.
Once elected, she accompanied Rich to Tallahassee, where she volunteered at the Food Bank every Friday and helped throw birthday parties for children at a shelter.
A NEW CLUB TO RELY ON
"I was in officer wives club withdrawal when I moved to (Plant City) and needed something," Glorioso said. "I needed a reason to be getting up in the morning. I needed a woman's group. I needed a service group."
She joined the Woman's Club in 2001 and got to work after hearing testimony from a former foster care child who now had her own child. She didn't know how she was going to get her son a Christmas present.
"These kids are not having an abortion because they've been thrown away, and they're not going to throw their kids away," Glorioso said.
Glorioso asked the club if they would collect toys for children of foster children by working with Eckerd Kids and Connected by 25. The Woman's Club has been gathering toys since.
"I'm very fortunate that the Woman's Club has backed me on this," Glorioso said.