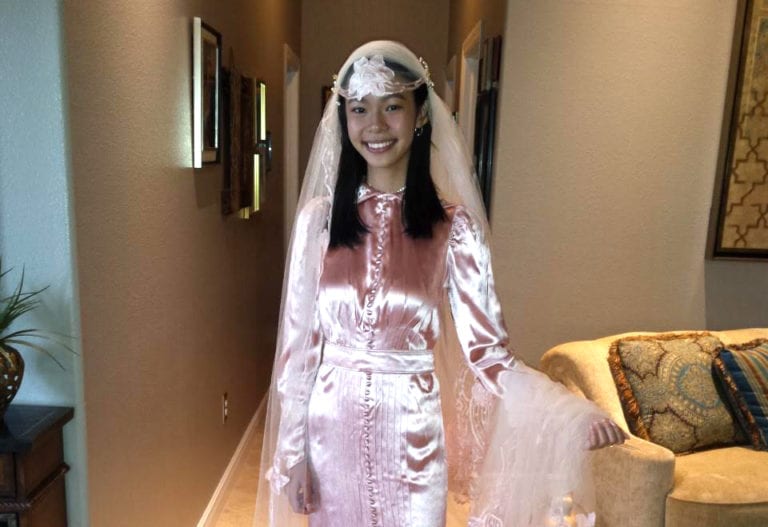 The GFWC Woman's Club of Plant City is hosting a new event, "A Century of Love," that will act as a vintage bridal fashion show, history lesson and tea party all in one.
The GFWC Woman's Club of Plant City is prepared to take 2020 by storm.
The group is always coming up with new and innovative ways to give back to the community and is well on its way to creating a new tradition with the upcoming "A Century of Love" event.
For one afternoon, attendees can slip back through time and enjoy an afternoon of good food, vintage clothes and a history lesson they are sure to remember for years to come.
The idea began when GFWC Woman's Club First Vice President Patricia Wolff was a little girl.
She said she remembers spending hours gazing at the large portrait of her parents on their wedding day. Her mother was dressed in a gown that took Wolff's breath away and the painting quickly became an obsession.
Growing up in Mexico, Wolff heard countless stories of a wedding dress fashion show in the community that would attract all of the locals. It was the talk of the town and she couldn't wait to go.
Unfortunately the show was no longer offered when she was old enough to attend, but she carried the flame for the event in her heart.
"I was trying to come up with something new that we could do," Wolff said. "I have my mother's painting in my hall and I was looking at it one day and it just, it clicked. I said, 'We will do a vintage bridal fashion show.' But it isn't just a fashion show. We're going to have dresses from so many decades and we will talk about the history of that time and what was going on to influence fashion. We will also talk a little bit about where some of the superstitions and traditions came from around weddings. Do you know why we have a best man? What the tradition of the veil is? We're going to surprise a lot of people I think because the real start of a lot of these traditions are not what people think they are."
The show will be held at 3 p.m. March 29, 2020, at the HCC Trinkle Center and will act as both a wedding fashion show and a three-course tea party.
More than 100 years worth of history will be on display and tables are already filling up with eager attendees.
Wolff's fascination with her mother's wedding dress led to a lifetime of collecting. She has gowns from as far back as the early 1900s and they range in color from white to pink and even blue. Her veil collection is spread across an entire bedspread as she begins preparing for the event.
Local women from the community have volunteered to act as models for the event and will show off the unique collection for the crowd. Some of the gowns have been donated from community members for the event and several generations of their family will attend.
The event is just one of the many ways the Woman's Club continues to evolve and give back to the community. For years, the group helped grow the community from the ground up.
It helped create the public library, helped in war efforts during WWII, raises money for scholarships for local high school students every year and still gives to a variety of groups including Special Olympics and school projects.
Wolff said the group hates doing the same thing year after year, and is always looking for new ways to get involved and let people know about the many things the Woman's Club is doing in Plant City.
Tickets are $35 for an open seat and $300 for a reserved table of eight. If you reserve a table you are able to pick which one you prefer. The group is still looking for sponsors for the event and you can participate at a sponsorship level ranging from $250 to $1,000. Each level comes with a variety of perks. For tickets and more information contact Wolff at 813-567-3131 or acenturyoflove@gmail.com.