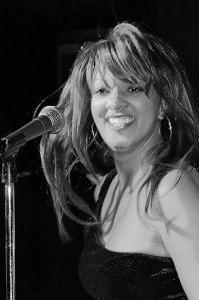 A unique concert by local performers will combine history and entertainment while supporting restoration efforts for the Glover School in Bealsville.
Women's Interest Network in Eastern Hillsborough County, an organization that promotes quality of life for women in Plant City, will host a Motown Revue from 7 to 11 p.m. Saturday, Aug. 9, at the Glover School auditorium. Performers will include Velvet Williams, a vocalist based in Tampa, and Music Makers, a Motown group from Lakeland.
Bonnie Carr, who has served as chairwoman of WIN since 2011, has followed Williams' music for years. 
"She captures your attention because she has an outstanding voice," Carr said. "She sings a wide range of types of music, from jazz to R&B, and she's very engaging to the audience."
Williams will be donating her performance time. She previously sang in Plant City in March at a fundraiser for the Plant City Community Development Corporation.
Music Makers plays at weddings, parties, reunions and other events in central Florida. Like Williams, Music Makers performs a variety of styles, including gospel at faith-related functions.
Glover School has a long and detailed history.
Bealsville, a historically black community southeast of Plant City, established its first public school in 1873. This building, the Jamison School, was a small, two-room structure for first to fifth grade. Decades later, Bealsville residents saw a need for a new school and pleaded for one to be built. Through numerous community fundraisers and Ben Glover's donation of 10 acres, Bealsville acquired the resources to establish the Glover School in 1933. 
In 1971, Hillsborough County schools were ordered to be desegregated. The Glover School was converted to a sixth-grade center for black and white students and operated this way until 1980, when it was permanently closed, because of low enrollment and lack of finances.
The following year, Bealsville residents established Bealsville Inc., a nonprofit organization dedicated to keeping the Glover School campus under its community's control. The school is listed on the United States National Register of Historic Places, and the Motown Revue will be one of the first events at the school since it was reopened for community purposes.
"They want to give something back and share my vision in that there needs to be someplace where women can get together and decide what their needs are, and collectively work together," Carr said.
For reservations, call (813) 927-2590.
Contact Catherine Sinclair at csinclair@plantcityobserver.com.
MOTOWN REVIEW
WHEN: 7 to 11 p.m. Saturday, Aug. 9
WHERE: Glover School, 5104 Horton Road, Plant City
COST: $15 in advance (buffet included)
RESERVATIONS: (813) 927-2590