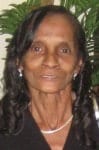 William Reece Smith Jr., whose career in law included serving as president of the American Bar Association, died Jan. 11. He was 87.
Smith was born Sept. 19, 1925, and grew up in Plant City. He graduated in 1943, from Plant City High School and was the school's most recent inductee into its Hall of Fame, an honor he received during the school's 2012 Homecoming festivities.
Smith earned his bachelor's degree in 1946, from the University of South Carolina. He then attended law school at the University of Florida and in 1949 graduated first in his class. He then became a Rhodes scholar in 1952, at Oxford University.
After Oxford, Smith came back to the United States and joined the faculty at the University of Florida Levin College of Law, where he taught for a year.
In September 1954, Smith joined the Carlton Fields law firm and became active in the Young Lawyers Division of the American Bar Association. He had been part of the American Bar Association for 55 years.
Smith was sworn in as the president of the ABA in 1980, in Australia, where he spoke on how to make legal services available to the poor and made it his life's mission.
"I think law has a desirable social goal, a useful goal," Smith told the Plant City Observer in October 2012. "It's about making a notable contribution. It's not about money for me."
Smith helped save the federally funded Legal Services Corp., after former President Ronald Reagan announced a plan to eliminate it. He brought 100 leaders representing 300 associations to Washington, D.C., to lobby and testify on behalf of the LSC, which handled about 1.5  million cases at the time.
For his humanitarian efforts, he has received various awards, including the B'nai B'rith National Humanitarian Award.
His many accomplishments include serving as president of the American Bar Association, chair emeritus of Carlton Fields, 12 honorary degrees at the doctorate level and the
Distinguished American Award in the National Football Foundation and Hall of Fame.
Survivors include his son, William Reece Smith III, and daughter-in-law, Rachel-Anne Winter Smith; grandson, William Reece Smith IV, (Liam); and former wife, Marlene Medina Smith.
A funeral service will be at 1 p.m. Jan. 17, at Hyde Park United Methodist Church, 500 W. Platt St., Tampa. A reception will follow at Chester Ferguson Law Center of the Hillsborough County Bar Association, 1601 N. Tampa St., Tampa.