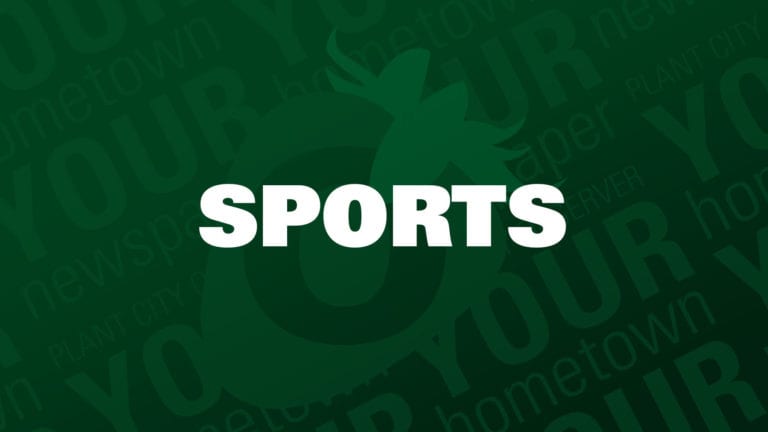 The old saying, "they grow up so fast," is pretty legit.
I was at Mike Sansone Park on Saturday, catching some baseball action with camera in hand, when I joined a conversation with a couple of parents reminiscing about their own kids' Little League experiences.
Those kids are now around 18 years old and very much out of Plant City Little League, but being at the ballpark that day made 2013 "seem like it was just yesterday." I don't have any kids of my own, but I've been here for about that much time and I can say I totally get that feeling.
A lot of kids who graduated high school this year were in Little League and other youth sports programs around here back when I first started, so I've seen them grow and change a lot in the five-plus years I've been here (which will be six in September). A lot of these kids have grown from being carefree, happy-go-lucky pre-teens eager to tell me about their "ding-dong-ditch" skills to become great athletes and people ready to tackle a new chapter of life. It's always nice to see athletes I've covered pop up around town and say hello, and to hear about them doing well in life is even better.
Those of you that do have kids who aren't getting ready to leave high school anytime soon might not want to blink. Six years really can go by quickly, even if so many things change in that time. Take those photos and videos. Hang on to those trophies and medals. Enjoy the pizza parties and ice cream trips and other fun moments off the field.
The kids might not wonder why that's all so important now. Everyone's got that period of teenage rebellion where you thought stuff like that was lame. When they're a little older, they'll probably get back into doing that stuff with their friends or even their own kids. I'm 28 and I'll still go to just about any party where I can get a slice, or even a cone I'll suffer for eating later. But once the nest is empty, you lose those moments and it's better to have something to hang onto than to wish you had more fun with your kids.
About six years from now, my niece and nephew will be teenagers. There's a pretty good chance they'll both be pretty deep into their own athletic careers, as both love to play sports, so I'll probably catch myself saying I miss the good old days of playing soccer in the back yard and setting them up with passes to score goals on their dad. Simpler times for everyone, for sure.
Savor these moments while you can now. Give yourself something to be happy about later.