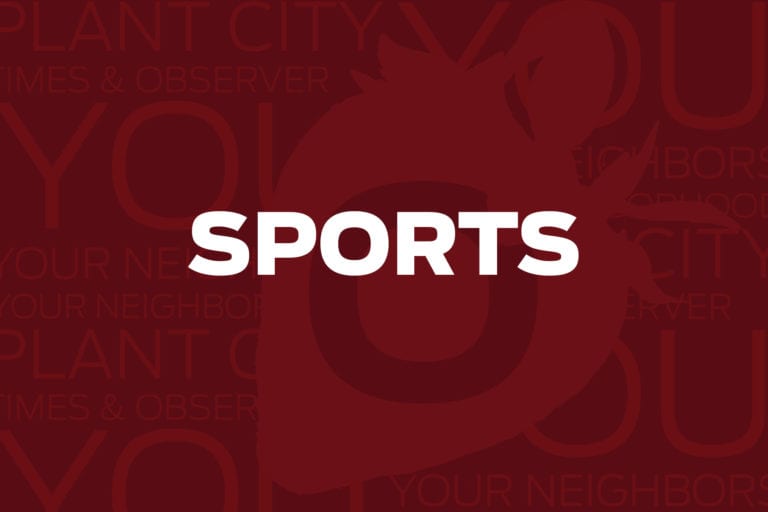 The Strawberry Festival's current baseball theme is perfect. Why not go further in the future?
I believe the Florida Strawberry Festival hit a home run with its 2019 theme, "It's a Hit!" I know that I'm pretty biased as a sports reporter, but I stand by my take. Baseball totally works with the Americana of the festival and everyone else who's getting in on this, from Parkesdale's awesome custom jerseys to the FSGA's baseball-covered strawberry shirts, is clearly having a blast with it.
No shade to other themes of the past and future, but sports just make everything so much more fun. Let's keep it going. I've got a few ideas for the festival to play around with in the future.
The festival is the biggest celebration in Plant City and nothing puts the "winter" in "Winter Strawberry Capital of the World" like winter sports. Let's see "Light the Lamp" one of these years. Thanks to the Tampa Bay Lightning getting really ridiculously good over the last few seasons, everyone's finally realized how awesome hockey is and I've seen Thunderbug in town more often in the last two years than the other four combined. Why not get the festival on the hockey bandwagon?
You can't tell me a ceremonial puck drop with Mr. and Miss Berry and the next Florida Strawberry Festival Queen wouldn't make for a great photo op. And if the Bolts win the Stanley Cup this season, which I think is highly possible, wouldn't it be perfect to celebrate this way? I'm already looking forward to taking a photo of Paul Davis hoisting the Cup.
Football is America's favorite sport and I know if there's anything both the festival and those who participate in it would love to play around with more than the baseball theme, this would be it. All you have to say is, "Touchdown!"
The possibilities here really are endless. I know it will be another big hit with the attendees. Do you have any idea how many Pittsburgh Steelers shirts I've seen around here since the festival started? STYX hadn't even started playing "Renegade" as of press time but I'd still seen a lot of them by then. I'd also like to see a back yard-style football game played somewhere on the grounds by every mascot who appears at the festival.
Personally, I think the festival is a "Slam Dunk!" I love basketball and longtime readers of my column know I'd love to see it have a stronger presence throughout town. Maybe making a basketball theme for the festival is not quite a step in that direction, but I'm still here for it.
There are so many reasons to take this shot. You could easily host a dunk contest or other entertaining basketball shows on the Wish Farms Soundstage. The basketball shooting game is my favorite in the midway. It gets really hot out there some days and the sleeveless jerseys are a smart idea for them. How cool would festival-branded jerseys be? I'd wear one just as soon as Mr. and Miss Berry would. On that note, if the festival does go through with this, I'll challenge either Berry to a game of HORSE.