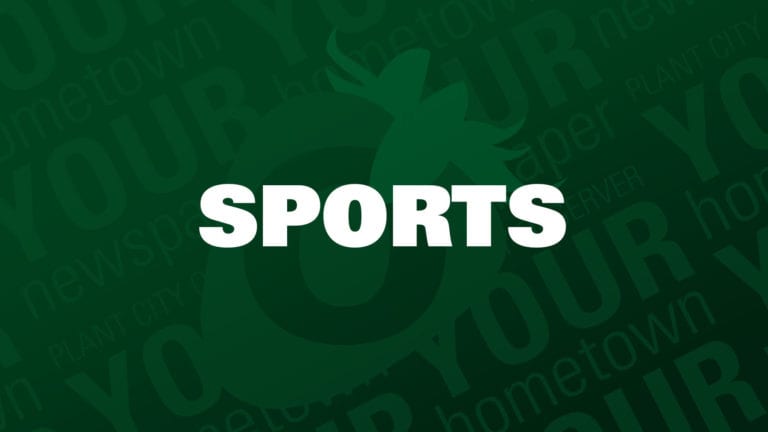 Thoughts on the Lakeland-Plant City game, as seen from the sideline.
It didn't hit me until after the game ended and I had filed my story, but thinking about last week's Lakeland-Plant City game reminded me of Super Bowl LIII.
The two games almost couldn't have been more different. What we saw last week was much more exciting for everyone involved than the snooze fest the nation got in February. The losing team actually did stuff on offense. The winning team could never be mistaken for having as much discipline as the Patriots. Maroon 5 didn't show up at halftime. So it's really just one thing that nailed it for me: the playcalling.
You could chalk it up to the same thing. A young head coach with the chops to make up for a lack of experience in that role clashes with a legend who's been around long enough to have seen it all and knows how to plan for it. New school concepts tested against old school ones. These two games at two very different levels of the sport just go to show you that, no matter how the game evolves over the years, sometimes you still can't beat the tried-and-true methods of the past.
But, like I said earlier, this high school game was much better for Plant City than the Super Bowl was for the Rams.
One week after being held to 10 yards on eight carries, Zamir' Knighten broke the 100-yard mark and scored a touchdown. True, most of his 118 yards came on one big run, but Raider fans had to be pleased to see the senior look more like his usual self again out on the field and make big plays for the offense.
Lakeland's defense was so focused on Mario Williams and Reagan Ealy that it let newcomer Melek Ford get a decent workload. Ford still hasn't scored a touchdown since the Jesuit game, but both his five receptions and 55 receiving yards were season-high marks. If Ford takes this game and gets on a roll, everyone gets more opportunities to eat.
Williams finished with just three catches for 67 yards and a score, but his scoring play was one any recruit would love to have on their mixtape. It's one thing to beat your man on a stop-and-go but another entirely to reach behind his back at full speed to make the grab and fight for about 10 more yards to score with him right on top of you. Following that up with an interception on Lakeland's next drive had the home bleachers rocking.
Plant City's defense looked motivated for much of the game. That definitely helped the Raiders hang within two possessions of the Dreadnaughts for as long as they did. It really wasn't until the last six minutes of the game when things felt like they were getting totally out of reach and that kind of spread all over 1 Raider Place. But, as the kids say these days, it be like that sometimes. That's Lakeland for you. I would have loved to see last year's Raiders team take on Lakeland during that hot streak.
You could say things are starting to get easier for Plant City now that it's not about to face either a traditional powerhouse or a current one. East Bay is 1-3 on the season and just felt the sting of the Gaither Cowboys, 39-15, on the road. But Gibsonton is always a tough place to play (just ask Jefferson, who took a 35-34 loss there two weeks ago) and the Indians have yet to lose at home in 2019. I would say the hardest stretch of Plant City's schedule is over, but there's still a ways to go before the Raiders get into a matchup where most folks would guarantee a win.