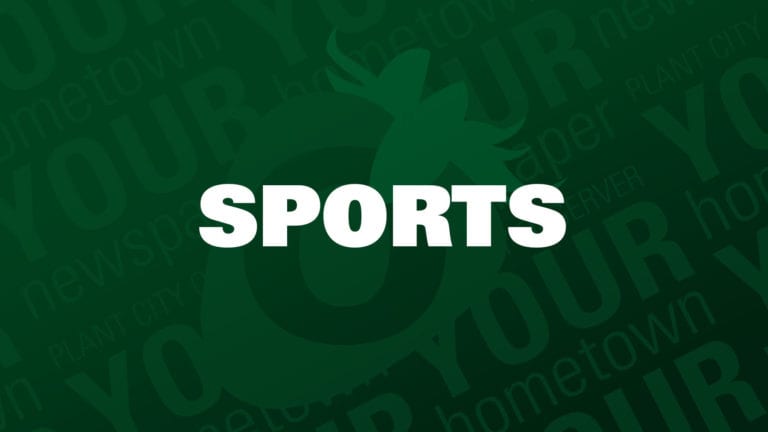 The Durant Cougars looked comfortable with their schemes in last week's win at King.
When your team is young, lacking in experience and working with new offensive concepts, you want wins like what the Durant Cougars just did at King last week.
It's not really for the ability to say "Hi, haters, we can still blow teams out." That's not what you should take away from that game if you played in it. The focus is on how that win happened — not that it did happen.
As I wrote about for the Football Guide last week, Durant's new-look offense is well known for taking one base play and using it to create a series of increasingly complex plays that might as well depend on sleight-of-hand magic tricks to pull off properly. It's by no means an impossible offense to run, but it can both blow up in your face and eat up the game clock like few others if you're not paying attention or not sure of what you have to do.
So it's good for the Cougars, then, that they got to see exactly what can happen when everything goes right. I'm a firm believer of the idea that you don't fully learn something until you get out of the classroom (or film room) and apply it. Important as the tape and whiteboards are, it's not unheard of to excel there and just totally lose it the minute you step onto the football field in the regular season. Case in point: my favorite NFL team started Nathan Peterman at quarterback on multiple occasions. We all know how that went.
Durant wasn't flashy at all, but the offense just worked. No one went over 100 yards rushing or 30 yards receiving individually, but Durant finished with 306 total yards of offense and six touchdowns. Five of those six touchdowns happened in six drives during the first half. Five of those six touchdowns came on the ground and the other was a well-thrown dime from Sean Williams to Collin Cole. Williams accounted for three touchdowns if you count that pass and two scores on the ground.
The mood on the sideline was quite upbeat, especially once the Cougars saw how efficiently the offense was getting things done. They had good reason to be happy with the defense, too, which prevented King from crossing the 50-yard line until late in the second half. I was particularly impressed with the effort from Bradley Guasto, who recorded six solo tackles and three for loss. That dude was all over the field in the first half and it seemed like he got involved with every play King ran.
I know the attitude out there at Durant is very much "one game at a time" like with, well, everyone these days. But I think this is where you can and should make an exception and focus on being 1-0 this week, not 0-0. Again, that's not because Durant did win — it's because of how they won. You can punch above your weight class to at least some degree if you execute your game plans well, and now the Cougars should have a much better idea of what they need to do and how they need to do it going forward. Riverview just got out of an offensive battle with Blake, scoring 37 in what turned out to be the Stazion Gage Show, so it would do Durant well to be more comfortable with its game plans than it may have been last week.
Also of note, as I pointed out in last week's game recap, is that last Friday was the first time in almost six years all three area schools won a regular-season game on the same night. Plant City went out there against a typically tough opponent and did good things that probably didn't surprise Raider fans. Strawberry Crest has its first legit winning record, one above .500 in the regular season, since 2013. Can we get two weeks in a row with a 3-0 record? I think so. Durant stands a chance against Riverview if the Cougars can keep Gage in check. Plant City has another tough test at Tampa Bay Tech, but the Raiders are built for such things. Having just watched King play, I think I've further confirmed my Football Guide prediction that Crest has more than one winnable game on its schedule. Hopefully Hurricane Dorian will let us see all of this play out on the field.