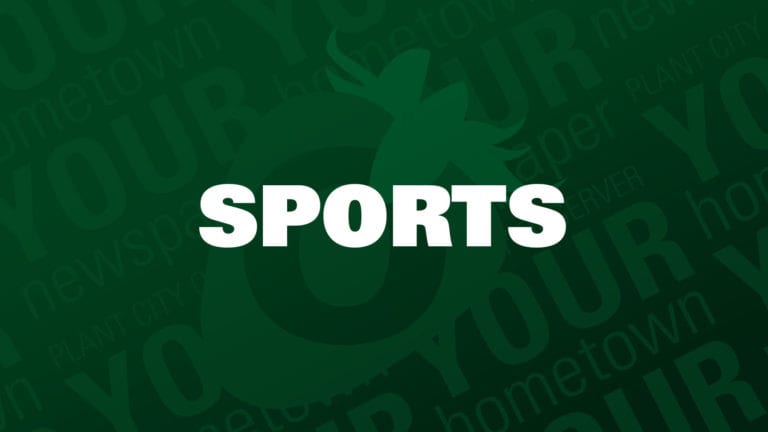 Since the Plant City Raiders won a baseball state title at the end of May, two more teams have stepped up to make history.
If I didn't know better, I'd say some of the big dogs in pro sports are following Plant City's lead.
It was just a few weeks ago that Plant City and Strawberry Crest high schools made it to their first-ever baseball state championship game and the Raiders took the title. Last week, the NHL and NBA both had teams win their first-ever league championships within a span of two days. Coincidence? Probably, but it's a lot of fun to see this recent influx of teams winning at the highest levels of their sports.
St. Louis wasn't the future Stanley Cup champion I wanted at the start of the playoffs (big fan of Carolina's "Bunch of Jerks" movement, especially in the sport where personality shines the least). But I'll root for just about anyone you put in a series against Boston, so I'm glad it finally worked out for the Blues against this particular team.
It really was a fitting ending for one of the league's best turnaround stories, too: the Blues went from last place in January and a coach on his way out to Stanley Cup champs behind an interim head coach and a rookie goalie who suddenly got and stayed red-hot. Say what you will about the quality of officiating against the Bruins during the series, but I don't care. Play "Gloria" one more time.
Then the Toronto Raptors (probably) ended the Golden State Warriors' dynasty with their NBA Finals win a couple of days later. Forget about another title for Kawhi Leonard, the closest thing we have to a real-life Terminator unit. Forget about what this might mean for the Warriors. My take is that this championship represents one of the most important lessons any coach worth their salt will teach you: always bet on yourself.
It's great for guys like Kyle Lowry and Marc Gasol and Serge Ibaka who have toiled away for years hoping for luck to turn their way, but how about Fred VanVleet? Dude led a mid-major team to an NCAA Final Four, went undrafted, kept grinding despite almost nobody believing in him and let his years of hard work and self-confidence guide him to 2019, where he became the Finals' most valuable player not wearing New Balance shoes. That's what can happen to you when you work hard and never give up on yourself.
Maybe we'll keep up this hot streak of first-time champs started by the Raiders. I think the coolest thing in the near future could have been for Florida State to win its first-ever baseball championship this year. As a baseball fan I'd love to say I saw Mike Martin get his first title, but an FSU win this year gets extra cool points because it would come with a tie to our area: Jonah Scolaro, who had an excellent high school career at Durant, is on the Seminoles' roster. If FSU lost to Texas Tech by the time this column is published (they played Wednesday night, after press time), then next year with Scolaro and Parker Messick is on the table.
Maybe even my Buffalo Bills and Sabres will finally break through this year and… oh, who am I kidding?