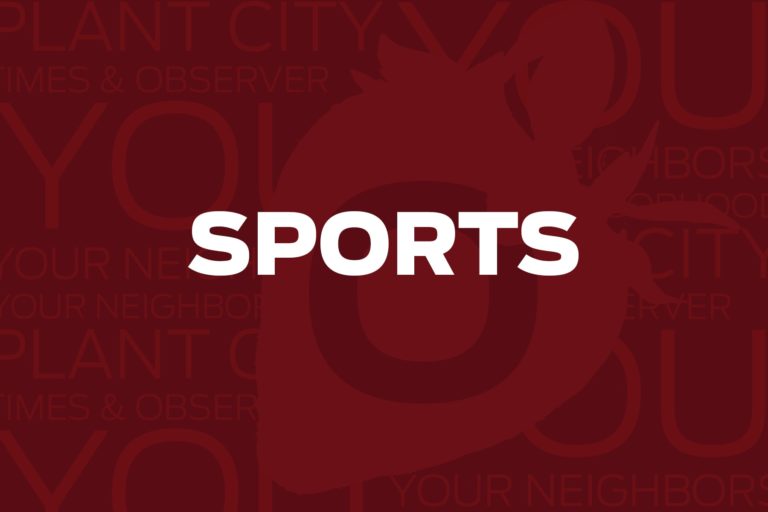 Although the Summer Games offer plenty to watch, Sports Editor Justin Kline would like to see some other offerings in the future.
Even with all the bad press surrounding this year's Summer Olympics in Rio, it looks as though the games will go on as scheduled. And, like many around the world, I'll be tuned in starting Friday, Aug. 5.
There's no doubt that the Summer Olympics have given us great moments in the past, such as the 1992 "Dream Team" basketball run, wrestler Rulon Gardner snapping Aleksandr Karelin's 13-year win streak in 2000 and a pair of stellar performances in 2008 from runner Usain Bolt and swimmer Michael Phelps.
And, as you'd see upon checking a schedule, there are also a lot of sports to be played that don't really make for the most compelling television (canoeing, I'm looking at you). There are plenty of sports out there that would be great fits for future Olympics, and I can name several that I'd like to see sooner than later.
BASEBALL AND SOFTBALL
This isn't so much about adding something new as it is about bringing something back. Both were removed in 2008, and both have been fighting to get back in since. In my past coverage of the Plant City-based International Softball Federation, I had heard Tokyo 2020 was the target for the sport's soonest possible return.
There's nothing wrong with the World Baseball Classic, an event that gets plenty of eyes glued to television sets. The Olympics is the next logical step from that, putting baseball (and softball) on an even bigger international stage. And, even though too many people believe baseball is more boring than watching paint dry, I'm sure the stakes at the Olympics would change some minds for one summer.
WAKEBOARDING
The inclusion of snowboarding in the Winter Olympics has proven to be a popular decision, especially among younger viewers. Why not take a similar step with wakeboarding?
It wouldn't require most landlocked cities and countries to build any new buildings or arenas, as it could be held on any lake with enough room on land to seat an audience. All you need are some ramps and rails, and you're good to go.
While wakeboarding is popular all over the world, especially in Florida, it hasn't grown to be as popular as snowboarding, surfing and skateboarding has. Perhaps inclusion into the 2020 Olympic scene would be the thing the sport needs to take that step and become the next big thing. Speaking of extreme sports…
SKATEBOARDING
Unlike wakeboarding, skateboarding already has the worldwide presence that would put butts in seats and eyes on TVs.
It blew up when I was younger, thanks to a guy named Tony Hawk, and hasn't stopped growing. It became the crown jewel of the X-Games, which are always fun to watch, and has become an activity that can be done just about anywhere (legally or otherwise). Seriously, the quality of some of the skating videos these days is nuts, especially with people like William Spencer blending skateboarding with parkour.
If the International Olympic Committee was ever forced to choose between skateboarding and wakeboarding, I'd bet it would go with skateboarding nine times out of 10. The good news is that viewers wouldn't lose either way.
AMERICAN FOOTBALL
Admittedly, this would be a longshot for 2020.
Maybe in the next American-held Olympics, football would be a serious consideration: with the NFL being the biggest organization in American sports, it's safe to say that our country loves the sport more than any other. That alone won't be enough to sell it to the IOC, though, but there is good news: in case you haven't noticed, football's overseas profile has gotten a lot better since it was last included, in 1932.
Things have even gotten better since the NFL's ill-fated European league venture in the early 2000s. We now have games held regularly in London each year and, even though the NFL always seems to pick the worst possible games for the Brits, they've helped increase the sport's fanbase over there.
People from all over the world are starting to dream of making it in the NFL, such as recent Minnesota Vikings draft pick Moritz Boehringer, who came from the German Football League. There are even guys like former San Francisco 49er Jarryd Hayne, an Australian rugby star who wanted to try the American game.
We may not be at a point where high-level football is played in enough countries to get it in the Olympics in time for 2020 but, at the rate things are going, I could see it making the cut as early as 2024.
Contact Justin Kline at jkline@plantcityobserver.com.