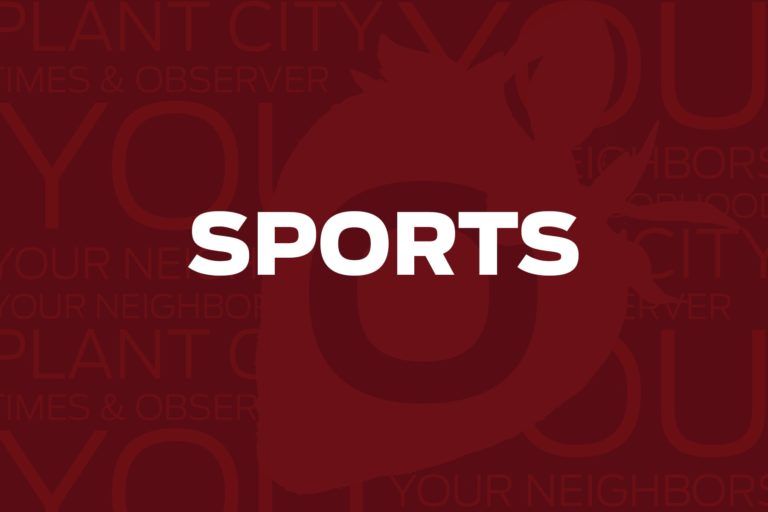 Sports Editor Justin Kline tackles another of his "Athlete of the Week" interview questions.
One of the staples of my Athlete of the Week interviews is, "Who's your favorite athlete?"
Many times, when kids do have an athlete to tell me about, it's usually someone they've always looked up to or someone currently playing who they're trying to be like on the field.
Other times, as is the case this summer, everyone just says, "Kevin Kiermaier." But that's cool too.
Some kids give pause before answering and ask, "Right now, or all time?" With that in mind, I'll tackle both options myself.
Right now, my favorite active athlete is Texas Rangers third baseman Adrian Beltré. This dude has been playing Major League ball since before most Athlete of the Week selections I've interviewed were born. He started with the Los Angeles Dodgers in 1998.
Somehow, he's just as good at age 37 as he was 10 years ago. His run with the Texas Rangers has been remarkable, whether you account for his age or not. He's even got an iconic home run swing, often dropping to one knee when mashing a breaking ball out of the park.
If you follow baseball, you know how often he's the center of something funny — whether he wants to be or not. Beltré most famously hates having the top of his head touched, and shortstop Elvis Andrus loves to provoke him into games of cat-and-mouse in the dugout that way.
My favorite athlete of all time, though, is former Buffalo Bills wideout Eric Moulds.
I'm a few years too young to really remember the Jim Kelly golden years, when the Bills were pretty much the opposite of what they are now, but I was coherent for the last few playoff seasons after Kelly left. Even though he never posted back-to-back thousand-yard seasons in Buffalo (to be fair, neither did Hall of Famer Andre Reed), Moulds was the man.
When Doug Flutie left, and we spent over a decade with awful quarterbacks and Drew Bledsoe, Moulds was the go-to wideout. He was everything you could want: consistent, hard-working and capable of making the big play. I had always hoped he would retire a Bill, having stuck around through some rough patches in team history, but he was traded to an even worse Houston team in 2006.
He played his final season in 2007, with Vince Young and the Tennessee Titans.
Even though he didn't retire with the team, Moulds is still at the top of my favorites list. I'm just glad he eventually found his way onto a playoff team, as staying with the Bills wouldn't have helped him get back there.
Contact Justin Kline at jkline@plantcityobserver.com.