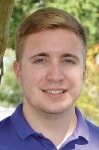 What football fan doesn't love to see a (clean) monster hit or tackle? I'm a fan of any player who knows how to lower the boom and make an offensive skill player tremble in his cleats.
Guys like this bring the pain every single weekend, and we see their big hits on the Internet within a few minutes of them happening. What we don't see, though, is everyone who gets hit.
I sat down with ISF Honorary President Don Porter last week for a long, fascinating look into the life of an NFL official. He's got plenty of great stories to tell — and more that we probably didn't have time to get to — but the ones that fascinated me most were the injury stories.
Have you ever seen an official make a questionable call against your team and wished that he'd get hit, by the end of the game? If so, you're in luck — it happens all the time.
Just ask Porter. It's not easy being a referee on most levels of play, especially when the players are gargantuan, grown men who probably could flip a Smart Car without breaking a sweat. He's taken his fair share of hits (and even appears in a "Football Follies" DVD that's sitting on my office desk) and lives to tell about it.
"I was working a game between the Redskins and the Giants, in Washington, D.C.," Porter says. "I was the back judge, and it was right before the end of the first half. There was a ball kicked downfield on a punt, and I was on the sidelines. I took my eye off of where I should be watching, and one player missed a block on another player and hit me. I got knocked over to the Redskins' bench.
"Next thing I know, one of the trainers brought me to. I was lying on the ground," he says. "The first person I see is George Allen, and he's standing there, looking at me. He says, 'No. 3,: Get the hell up! We've got a drive going!' They took me in for X-rays, and I had badly bruised ribs. They taped me up. I went out in the second half, but I knew I couldn't do it. I'd be a liability. So, I didn't work the second half."
Before the NFL, he had gotten injured playing semi-pro ball. He once finished a game with a broken arm and a broken leg, and had also suffered a dislocated vertebrae and broken his nose four times. Then, working as a college official, he fractured his wrist in a dead play.
"I was working an Iowa State-Brigham Young game," Porter says. "Being a quarterback, I always felt sorry for the quarterbacks. Brigham Young was having a bad day, their line wasn't holding up, and the quarterback was taking a beating. I was trying to do what I could, not to overdo it, to protect him. He came back to pass in the end zone, and I knew he was gonna get creamed, so I stepped in to protect him. I blew my whistle to stop the play, and put my hand out, and one of the Iowa State players ran into it."
The trainers taped him up after the game, and a doctor diagnosed a fractured wrist the next day. Porter was out on the field the following weekend.
"Next game I had, that weekend, was at Kansas State," he says. "Kansas State-Nebraska. Same thing — during the course of the game, quarterback drops back to pass, his line broke down, I stepped in. I hit this guy right on the helmet, knocked him flat on the ground."
So, next time you get angry with an NFL or college official, go a little easier on him. Unlike you and me, they're sometimes getting the tar kicked out of them by those giant guys on the gridiron.