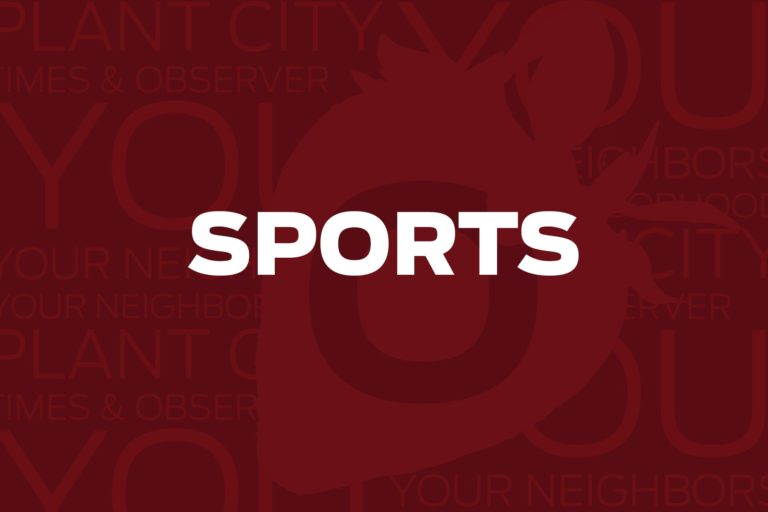 I know, I know — injuries are a part of all sports, especially football. But that doesn't mean I can't get bummed out when I hear about them frequently.
The high school preseason begins (and ends) Friday, Aug. 19, and there are already two major injuries that will affect some area teams over the season. Durant's Jaden Garrett and Plant City's Antoine Thompson have had their high school careers end before their senior seasons could start, thanks to torn ACLs.
Both were hurt while attending camps and are now on the road to recovery. These are, in my opinion, two of the top three football players in the Plant City area.
I found out about Thompson's injury last week, when I saw him while taking pictures of Plant City High students' first day back to school. He was sitting at a table, and his crutches were out of sight. After chatting for a minute or two, he got up from a table and picked up the crutches. It didn't me take too long to connect the dots.
Although missing a year — especially senior year — is a drag, these guys got lucky. Both have college offers on deck and may get some offers based on the film they have.
They'll be back to 100% by the time they join a college roster. These are good kids, and I'm sure the time they spend on the sidelines helping coaches and teammates will help them learn more about the game.
Our local teams are now having to game plan in ways they were hoping not to. I doubt anybody's going to go super hard in their preseason games for that reason, as no one wants to tear their knee in a meaningless exhibition game, of all things.
I can't blame them, as tempting as it would be to go out there for the first time back in full pads and uniform and try to put on a show.
So, athletes, do yourself and your team a favor and do your best to stay on the "active" list this year. Stay hydrated. Stretch properly. Get your footwork right. Don't lead with the crown. Wear a cup. Whatever you have to do, do it. Good luck out there.
Contact Justin Kline at jkline@plantcityobserver.com.