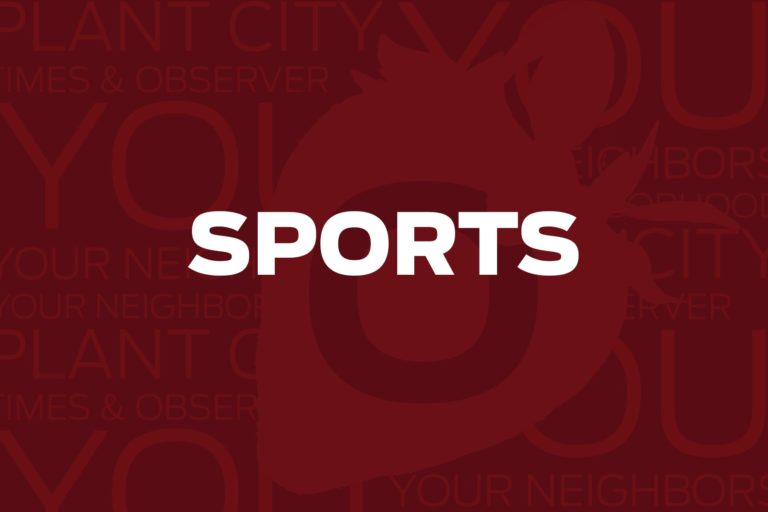 Now that high school sports are returning, Sports Editor Justin Kline will be following several intriguing storylines.
While I feel for all the kids out there that wish they could have had an extra week of summer vacation, I'm happy to see school starting back up again.
Don't get me wrong: the summer is great if you really, truly love baseball and softball. But I think I speak for many people when I say I've been missing everything else — especially football.
We're now just one week away from getting back into the swing of things with the preseason.
With that in mind, I've been thinking about what I'm most interested to watch over the next nine months or so. Each of our three high schools has at least one or two things I think its fans should keep an eye on, whether in one sport or several. Here's what I'm most interested to see in the upcoming fall and winter seasons:
GOLF
As noted in this week's edition of the Plant City Times & Observer, the retirement of Plant City High golf coach Meg Jordan led to the hiring of Mark Kummelman and Todd Martin to take over the boys and girls golf teams. Jordan had a knack for getting the most out of her rosters each year — especially on the girls' side in recent years — and both squads have talent.
Can the new coaches keep the program's success going? With the season around the corner, this storyline is one of the earliest I'll have my eye on. Jordan will be a hard act to follow, but the pieces for success are there.
VOLLEYBALL
In the last two of my three seasons in Plant City, the district championship game has come down to Durant facing Strawberry Crest. The Lady Cougars won both (as well as the 2013 title, over Plant City).
Brittany Wade has established herself as the top volleyball coach around. Both Plant City and Crest have been solid over the past few years, often giving the Lady Cougars a run for their money under coaches Morgan Miltner, Cathy Martin and Jessica Thornton. How will the squads look now, especially after losing talented seniors?
BASKETBALL
Girls basketball has been solid in the Plant City area for nearly the entire time I've been here. Boys basketball, not so much.
I think we're close to seeing that part change. Although no boys team posted a winning record last season, teams had their moments. Both Plant City and Durant, which have been rebuilding for some time now, seem to be satisfied with coaches Billy Teeden and Nate Francis. Each program improved upon its win percentage from the 2014-15 season and will look to eclipse the .500 mark this year.
The only exception is Strawberry Crest, which, by all means, had a down year. The Chargers aren't exactly far removed from their winning ways of the past, so I'm curious to see if they can right the ship and improve upon their four-win 2015-16 season.
WRESTLING
The number one storyline in the local wrestling scene belongs to Crest. It has one of the best grapplers in the state, Cullen Telfer.
Telfer, who won a state title as a freshman, just missed out on a repeat win last season. The athlete has built quite a reputation for himself in his two years as a Charger and should only get better in his last two. Can he get back to the top of the podium this year? It remains to be seen, but he's got as good a chance as anybody.
FOOTBALL GUIDE
Last, but not least: there's a reason I didn't list anything about football in this column, and that reason is the 2016 Plant City Times & Observer Football Guide.
Guess what? You only have to wait two more weeks for the guide to drop, coinciding with the start of the regular season.
On that note, you'll notice next week that the Gridiron Report podcast has been completely redone. Tune in at 4 p.m. Thursday, Aug. 18.
Contact Justin Kline at jkline@plantcityobserver.com.