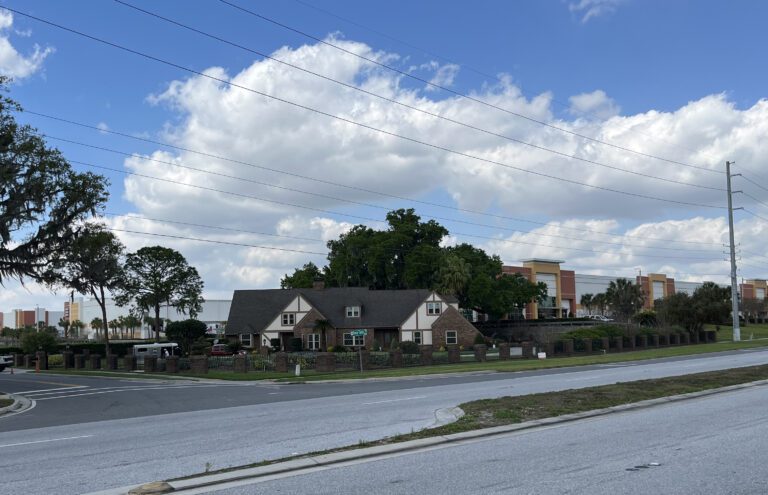 There is a predictable disconnect growing between the rural residents of Plant City and the possible future uses of the lands that surround them. Like most everybody who enjoys a 1-5 acre rural homestead just outside of town, I too have enjoyed those days of old when driving to downtown to work meant ambling along two lane flat-tops and passing farm animals at pasture, row farming, or citrus. Many now complain as such lands are uprooted and converted to their maximum allowable density of new housing; they hate to see the vistas they have enjoyed being bulldozed and forever transformed into tiny chunks occupied by thousands of voters where in the past there were perhaps four.
The problem with complaining about it now is the futility of it. Trying to save unirrigated pastureland in Hillsborough County Florida by eliminating the value of the underlying land and stifling its development because you like looking at agriculture instead, is like trying to restart the movement of a stopped train by pressing on it with your pinky finger. The engine that once drove it has died, and for generation upon generation needless weight and brakes were applied to it in multiple forms while the protections meant to preserve its motion have been removed until the inevitable end of "no momentum" remains.
Some of those weights and brakes were:
National trade deals that don't fairly protect local or regional production against foreign competition that employ slave labor, child labor, unrestrained pesticide use, nor do they pay for any of the burdens of taxation to supply their citizenry with education, health care, worker assistance when injured or unemployed, roads that function, and the list goes on in every way that a s**thole country differs from agriculture in a western civilization nation like the USA. Or did you think it makes economic sense that oranges can be grown and shipped 2,400 miles to get here for less than it takes to grow them here?
Real estate taxation rising on agriculture lands while their income was falling – violating the original greenbelt valuation concepts and intentions.
Estate taxation valuations based on land development potential rather than farming income, making family farm transitions to children or heirs unsustainable when grandpa dies.
Greenbelt departments needlessly harassing small to midsized landowners with requirements to prove that their small family cattle pastures adjoining their homes were indeed agriculture, followed by overtaxing them (many FFA family pastures to the rear or front of old homesteads used to be greenbelted without commercial lease agreements being in place – back in the day if there were enough cows on the land then it was greenbelt… period.).  Now one has to prove it is a commercial agriculture venture (one geared to making a profit where such is now impossible) or the tax man who likely thinks hamburger comes from Publix.
Roadways bisecting large pasture operations via imminent domain that might compensate an owner for the "acreage" but totally ignore how two 5,000 acre pasture ranches separated by a four lane highway are not the same as one 10,000 acre pasture ranch not so split.
So, what's my point? Well, firstly it would be to remind the 'pull the ladder up behind me' planner bureaucrats that expecting that transition into residential or commercial uses and away from agriculture can be halted by strangulating development is a waste of time and counterproductive. When local people who used to farm embrace reasonable development of their surroundings when the death knoll sounds for their unirrigated pasturelands, yet while remaining active in the area and not relocating, it should be ENCOURAGED, why? Because if you don't the land will go into fire sales or foreclosure before being bought up by an even less loyal giant corporation with expensive lawyers and more engineers than are in our entire City employ. And what they will do is worse than what a local would have facilitated. "Oh, but we need experts from out of town who know what they are doing," some say. Those who bought from a bankrupt will rape and pillage and never support a single donation to the little league or hospital, spending their profits instead on lawyers and bribes to misguided environmentalists who penalize unauthorized relocation of a gopher turtle, but will accept ten grand for someone to steamroll one.
We Need Both Industrial and Residential
Secondly, I would remind myself and us all of how if all we build are houses, but not commercial and industrial sites, we will become a community of commuters who live in a town that metaphorically has fewer and fewer locomotive engines and more and more train cars that will slow until they eventually stop. Truck routes should be accommodating truck businesses and, like many, I used to think them a bad neighbor to be resisted, yet their impact is less than high density residential, especially when it comes to schools, traffic, and municipal water and sewer.
Worth what ya pay for it, but I hope some out there will be like me in admitting how half a dozen years ago I was wrong; I was wrong when I thought I should be sad for Carl Grooms for selling his Rice Road strawberry fields but keeping his house there which would soon be surrounded by a large trucking center. I worried that the traffic and new neighbors would be unpleasant for the man if/when he recalled living next to his beloved farm. I was wrong to think a trucking center would be a worse neighbor than some highly dense subdivision filled with people who live here but work somewhere else. Looking back on it I realize the only thing worse for him to be surrounded by than a trucking center now would be most any high density residential subdivision designed and built by giant corporations from far away. He was right and I was wrong. I'm glad he was able to sell well and that the product he facilitated creates less traffic, school system burden, drama, and/or political upset and upheaval than most any giant bedroom community subdivision I've encountered.