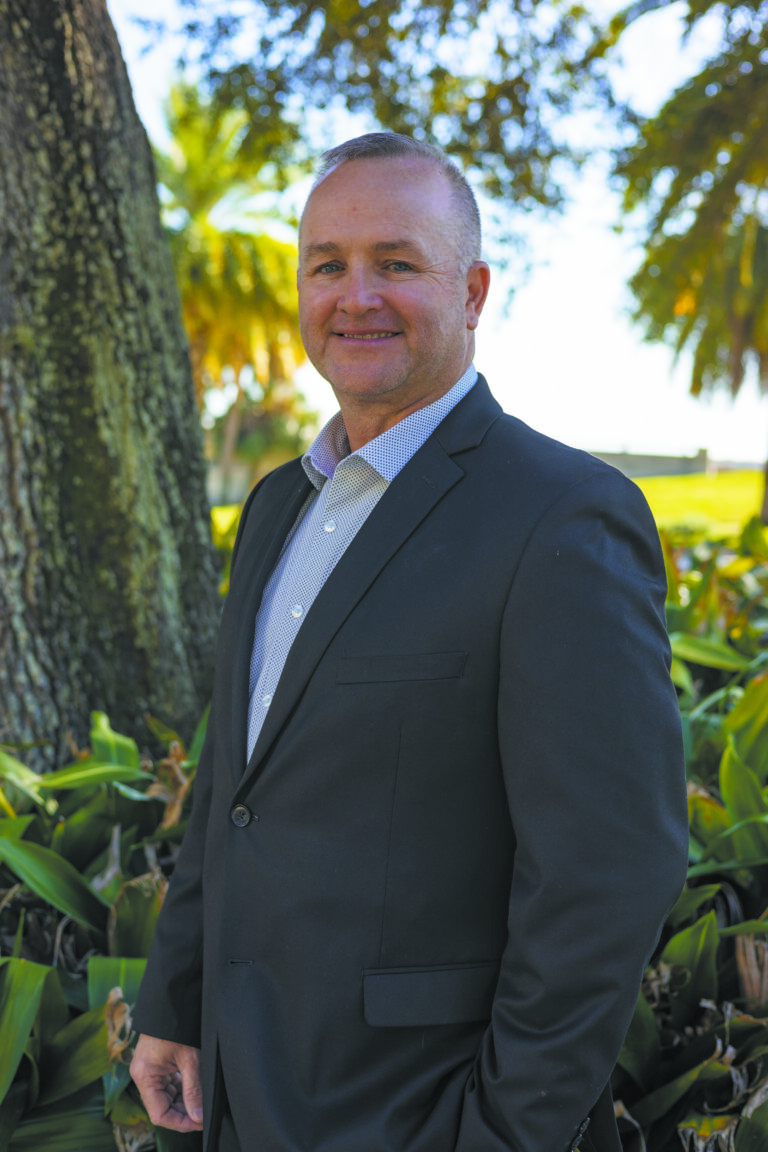 Joyner's Plant City roots run deep and he's excited to continue to meet his commercial customers' banking needs.
Plant City native Wesley Joyner has been appointed to senior vice president, commercial relationship manager at The Bank of Tampa, one of the largest community banks in the Tampa Bay area with offices in Hillsborough, Pinellas and Sarasota counties. He'll work at its Plant City office located at 509 West Alexander Street.
Prior to joining The Bank of Tampa, Joyner served as senior vice president, commercial relationship manager at Cogent Bank, where he worked with a variety of different departments to ensure that his customers' banking needs were met in a timely fashion. He is a graduate of the Florida Banker's Association's Florida School of Banking at the University of Florida as well as Louisiana State University's Graduate School of Banking.
"Wesley has an extensive background in commercial credit, serving as a relationship manager in the Plant City market for more than 20 years and we're thrilled to add him to our growing team," said Matt Buzza, senior vice president, market director at The Bank of Tampa's Plant City office.
Joyner is a sixth generation Plant City resident on both sides of his family. His father was CEO of Farm Credit and his grandfather was a farmer. In his spare time, Joyner raises cattle.
While a skilled banker is a valuable ally in helping farmers manage the cyclical nature of the industry and plan for the future, when they have a personal connection to the industry they have insight into those challenges. "Anytime you have knowledge about an industry it makes it more comfortable to talk to your banker," said Joyner. "I find that people bank with people and not places."
Fresh Pak Produce owner Tommy Hubble has been a client of Joyner's since 1995, when he was working for Valrico State Bank. A line of credit means he can call Joyner at a moment's notice when vendors are slow to pay and he needs cash. "He's quick to respond when I call him and I like the local hometown feel,"said Hubble. "He's my banker and friend." He's also a neighbor. Hubble built a home on property he bought from Joyner's grandmother.
Joyner is also an active member of the community and sits on several executive boards, including the Greater Plant City Chamber of Commerce (he's the 2023 chairman of the board), the Florida FFA Foundation and the Hillsborough Cattlemen Foundation and Association. In these positions, he works to help small businesses flourish while advocating on the local and state level for the city's agricultural businesses, similar goals he has for his banking clients.
He is eager to continue to serving clients at The Bank of Tampa. "We're a community driven relationship bank and aim to be a one-stop shop for all your banking needs," said Joyner. "We have to make sure Plant City, while it's growing, keeps its small town feel and mentality."
The Bank of Tampa's lobby and drive-thru hours are Mon. – Fri. 8:30 a.m. – 5 p.m. For more information about The Bank of Tampa visit www.bankoftampa.com or call 813-707-6506.