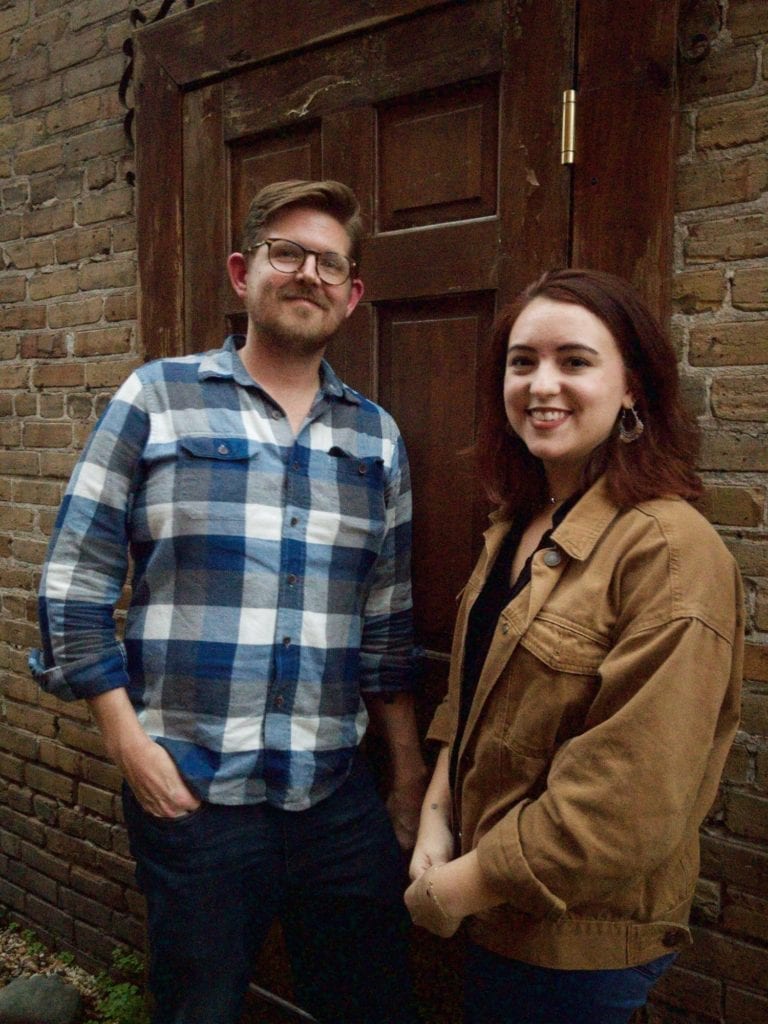 A new art exhibition is aiming to showcase the perceptions and stories of marginalized communities and to potentially lead to a better understanding of the world in which we all reside.
An art exhibition focused on telling the stories of marginalized communities and on offering a unique perspective will soon be coming to Plant City.
Titled, "Periphery: An Exhibition," the show will be held at the Bing Rooming House Museum, 205 Allen St.,
on Jan. 25 and Jan. 26.
The show is spearheaded by Plant City artists Clay Hollenkamp of Join the Circus Productions and Shelby Baerwalde of Miel Arts.
"The ability to create opportunities for other artists is so important," Hollenkamp said. "That's why we were so determined to create this opportunity for people that don't want to drive across the Bay for an exhibition. The Bing house is five miles from anywhere in Plant City."
Hollenkamp said groups like the Arts Council of Plant City and the East Hillsborough Art Guild have brought some amazing events and artwork to town over the years, but that there never seemed to be a serious push to begin hosting regular exhibitions in town. Hopefully with Hollenkamp's and Baerwalde's passion that will soon change, and Hollenkamp said the goal is to "keep the momentum going."
"Exhibitions give people time to stand in front of a piece of art and really take part in it," Baerwalde said. "The goal is to bring the artists to the event so they can stand by and really engage with the public and discuss their work. Our goal is to really have an event that makes people stop and consider a viewpoint they may not have encountered before, to perhaps shift perceptions."
"I think it's important to understand what other people are going through, to have compassion for other people," Hollenkamp said. "Art is the perfect outlet for that kind of conversation. We aren't pushing any kind of political agenda or one single viewpoint. We want local artists to submit the work that encompasses their perception, whatever that may be."
The work will be evaluated and judged by two guest judges, artist and USF art instructor Jason Pinckard and artist Jacob Troyli. Any 2D or 3D art is accepted as long as it shares a story. They will select Best in Show and two honorable mentions, which will come with cash prizes.
Hollenkamp said the art should not just "be beautiful," but have a deeper meaning behind the showcased skill. Too often he said Plant City showcases scenic paintings or a portrait of a strawberry. He hopes this exhibition will help "tastefully push the boundaries of what can be found at other exhibitions in Plant City."
"If it's a painting of a strawberry, I would love for it to be a strawberry that also has a story, that shows emotion and shows a unique perspective," Hollenkamp said. "We're reaching out to local artists for them to share their message right here in a local exhibition. We need more Plant City exhibitions so not only our artists but also our community doesn't have to constantly drive to Tampa or St. Petersburg to take part in this type of art."
There will be an open reception on Jan. 25 that will include live music and other forms of entertainment as well as light refreshments. The exhibition will remain open the following day as well so those who may have other conflicts will still have a chance to experience the artwork.
The deadline to register is Jan. 16 and Baerwalde and Hollenkamp are hoping to have a wide variety of art showcased at the exhibit. Artists can submit up to three pieces.