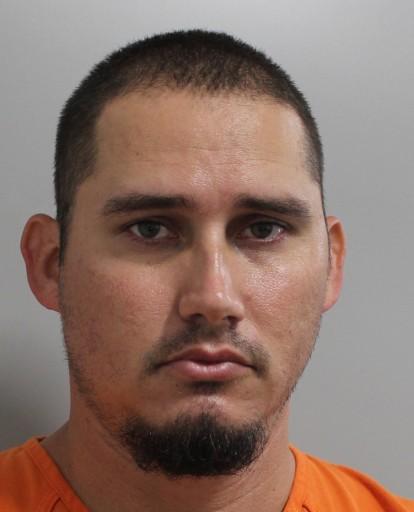 Sheriff Chronister asks parents to have difficult discussion with children who had contact with Robinson.
According to the Hillsborough County Sheriff's Office, two men, David Robinson, 34, a volunteer youth pastor at Shiloh Baptist Church and Seffner Christian Academy and Matthew Galhouse, 40, a softball coach with Lady Hawks in Pasco County, were arrested Friday and accused of sex crimes on underage victims.
Sheriff Chad Chronister gave details about both cases at a news conference. He said Robinson's arrest was made possible when two parents came forward after checking their children's phones.
Deputies learned that between January and June, Robinson had contact with at least two young females, 12 and17. He'd first text the victims Bible verses followed by inappropriate questions such as, "Are you sexually active?" and "Have you ever been pregnant?"
"It's disgusting that a youth leader took advantage of a parent's, of a parishioner's, trust and had this type of communication with two juveniles," said Chronister, who's appreciative of the families that came forward to tell police about the crime. "Thank you to these victims for your courage and thank you, parents, for being good parents, they got HCSO involved."
He also finds it hard to believe there are only two victims and encourages parents to have difficult conversations with their own children if they've had interactions with Robinson. "Please, this is a time to be a protective parent, there's no such thing as being too overprotective when it comes to knowing who your children are talking to," he said. "Have that difficult conversation with your children to make sure they too weren't a victim of this predator."
The sheriff's office said Robinson was arrested in Polk County and is being held at the Polk County Detention Center. He is charged with nine counts of transmission of material harmful to a minor.
Galhouse was arrested for sex crimes on an underage victim, a 17-year-old softball player.
Anyone with additional information on these crimes is encouraged to contact the Hillsborough County Sheriff's Office at 813-247-8200.