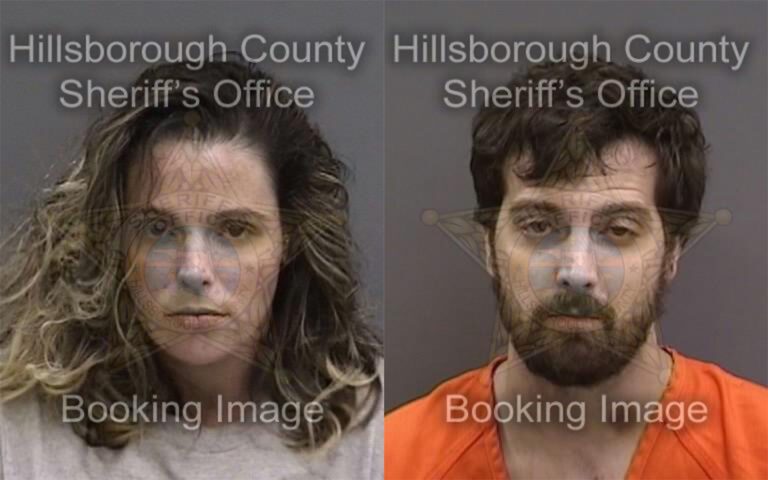 Molotov cocktails and Methamphetamine found in Walden Lake home.
A Plant City man and women were arrested May 21 following an intentionally-set fire in their home's garage, according to a press release from Plant City Police Department (PCPD) released last night.
Thirty-one-year-old Wade Oliver and 29-year-old Ashleigh Cookson live in the home, located on Michener Place in Walden Lake, with four children, ranging in age from five months old to nine years old.
Plant City Fire Rescue responded to the home following a 911 call reporting a structure fire, and extinguished the fire. Oliver and Cookson, along with the four children, were transported to an area hospital and were treated for smoke inhalation.
After a joint investigation by PCPD and the Florida Department of Financial Service's Bureau of Fire, Arson & Explosives revealed Oliver intentionally set the fire inside the garage. Detectives discovered firebombs, a.k.a. Molotov cocktails, in the home.
Oliver was arrested and charged with two counts of Fire Bombing, Arson of a Dwelling, Child Neglect and Possession of Controlled Substance (Methamphetamine). His bond is $23,000. Cookson was charged with one count of Child Neglect. As of this morning, Oliver is still in Falkenburg Road jail but Cookson has been released on a surety bond.
The children were released into the custody of the Hillsborough County Sheriff's Office Child Protective Investigations Division.
Police are still investigating, according to the release.