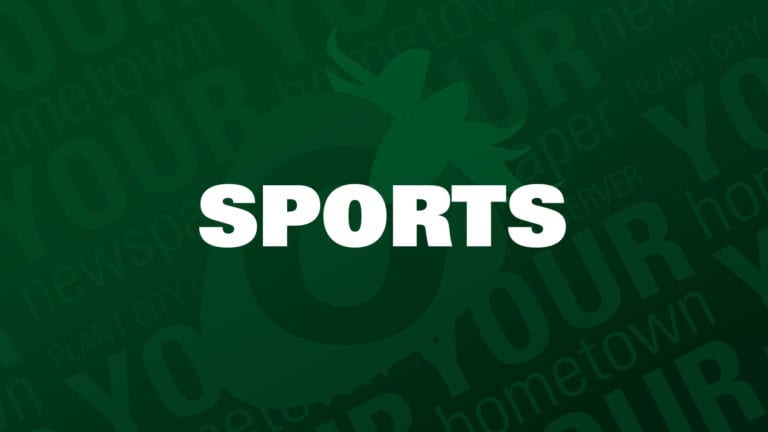 While the Colts have been revived after a year off in 2022, the Trojans have taken actions to revamp their organization through a new-look board.
After the Plant City Colts youth football and cheer organization came to a halt in 2020 with the COVID-19 pandemic, it appeared that all was back to normal for the organization as they bounced back with a huge resurgence in 2021, sending three teams to the Super Bowl as their Pee Wee and J.V. teams came away victorious while their six-and-under flag football team fell just short of a championship of their own. But in 2022 however, disagreements among leadership led to the Colts shutting down once again as a large percentage made the move to the Bealsville Eagles organization.
In that season off, the Colts' board brought Sharon Moody into the fold — both to act as the organization's public relations manager but also to help reshape the organization and get them moving back in the right direction.
"Our kids are missing a lot and our forefathers have taken all of this time to build something up in our community to let it go," Moody said. "It was in my heart that I couldn't let another year go without them playing or doing something in the community. Our kids need to be doing something, not getting into trouble or whatever, but their minds need to be elevated."
After another structural change to the Colts' presidency, seeing former vice president Laquandra Smith take over as president, an effort was made to bring all of the coaches together and rebuild the program. In agreement, the coaches and players that had previously departed to Bealsville returned to the Colts and the organization has since been able to field teams for four of their five age groups, lacking only a varsity team in the organization's oldest age division.
The Colts played in their Jamboree on Aug. 5 where three of their four teams came away victorious, later opening their season with a pair of wins in Week 1.
"I think that everyone is excited because they miss that action in the heart of Plant City," Moody said. "The parents are coming out and supporting, they jumped in. We've got cheerleaders, we've got players for all four teams, we got started at the last minute and we're winning so I'm excited for the kids and the coaches."
Across town, the Turkey Creek Trojans have received an influx of youth and energy into their board and are in a similar process of revitalizing an organization of their own.
Following COVID, participation at Turkey Creek had begun to dwindle. With no 7-8 year old team in 2020 and no 11-12 year old team in 2021, forcing players that had signed up to play up an age group, the Trojans saw a turnover of about half of their board.
"During COVID things started to dwindle down," vice president Dave Storey said. "There wasn't as many athletes but we got some new, younger, energetic people on the board who have spent the time recruiting, reaching out and trying to find kids to increase our numbers, both in total but also in pulling kids that have played football and want to play football to better the organization… We did a bunch of different things. We reached out to the local schools to put things out through the school system, we went to the baseball parks and recruited kids that maybe have only played or tried out football but showed interest. We said it's the spring, this is baseball time but come fall there's an opportunity to play football. A lot of people think that the Dolphins are the only organization in Plant City but there's several."
In addition to reaching out through local schools and looking for other youth athletes who maybe hadn't given football a try yet, one of their primary goals was to boost visibility. The board members have taken it upon themselves to spread the word and wear team gear around Plant City, getting the name, the face, the organization back into the public eye as best they can. The Trojans participated in the Plant City Christmas Parade, passing out candy with papers attached that offered discounts on registration fees. But the biggest change that Storey's seen in his four years on the board, now in his second year as vice president, is the buy-in from the parents, coaches and players.
"The biggest proponent that we've seen as a board, in my four years that I've been involved now, is that we feel like the players and the parents have really bought in," Storey said. "We've got a lot of very talented kids that are new to the park, some have come from other parks, some have just never played football before but they're super athletic and we've gotten them rolling right along. But the parents this year have really bought in, it's been great. We do little fundraisers, we had a popcorn fundraiser where all of the parents share a link on their social media and then 50 percent of the proceeds go to us while 50 percent go to the popcorn company, but that fundraiser raised nearly $6,000 and that's all due to our parents buying in and seeing the change and wanting to help grow the park, wanting to get the kids new and better equipment. We do all of these fundraisers and a lot of time you get 20 or 30 percent involvement but this year I felt like that number was 60 or 70 percent. When the parents buy in like that it really makes for good change and they're only buying in because they see something that's looking good in their opinion."
Through their efforts, the Trojans were able to field a team in all five age groups for the 2023 season and some of the teams are even pushing the maximum number of players permitted on their team's roster.
"With where we're at, we're trying to prepare these kids to go on and play high school ball," Storey said. "Some to Plant City High School, some to Durant High School, we've had some kids go to private schools. We're just trying to get people's eyes back on the Trojans and they're going to see a big change this year. We've brought in a lot of good coaches, a lot of good athletes. We had one team make the playoffs this past season and I'm hoping for probably three teams to make the playoffs this season and help people realize that Turkey Creek isn't just a football park, my goal is for it to be the football park where people want to be."
And while much of the board has changed, Turkey Creek's president Daphne Cromie remains on board — as she has for over 15 years with the organization. Storey noted that Cromie first became associated with the program when her daughter cheered for Turkey Creek and her son played football there, now seeing that same daughter and son grow up and get involved themselves and become coaches in the organization, while her son is also a board member.
"People that have grown up out here at this park, the kids are now getting involved," Storey said. "The kids that once played here are now joining the board and being involved in helping it grow and establish."