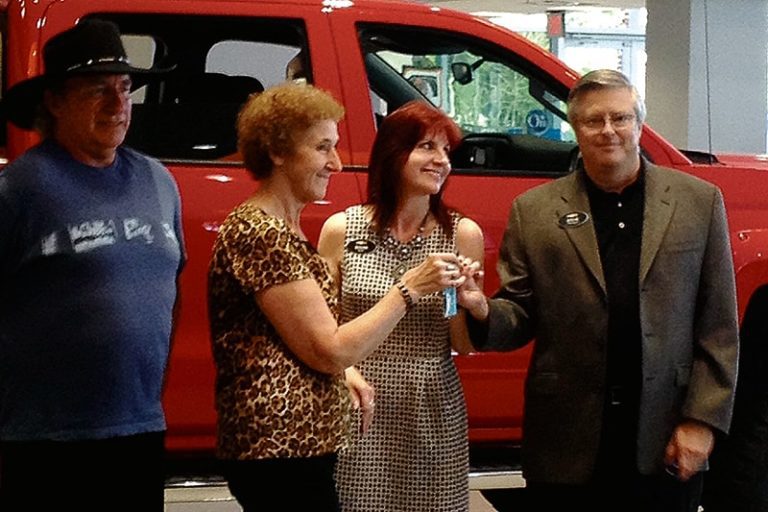 Ocala resident Maria Humbarger, the winner of Stingray Chevrolet's annual Florida Strawberry Festival drawing, received her 2014 Chevrolet Silverado 1500 4WD LT Crew Cab truck during a ceremony March 25, at Stingray Chevrolet.
"We look forward to this opportunity every year because it's a win for everyone," says Florida Strawberry Festival Assistant Manager Lee Bakst.
For the past five years, Stingray Chevrolet has donated a new vehicle to be raffled off on the festival grounds to benefit Unity in the Community, which contributes to local youth organizations and other groups.