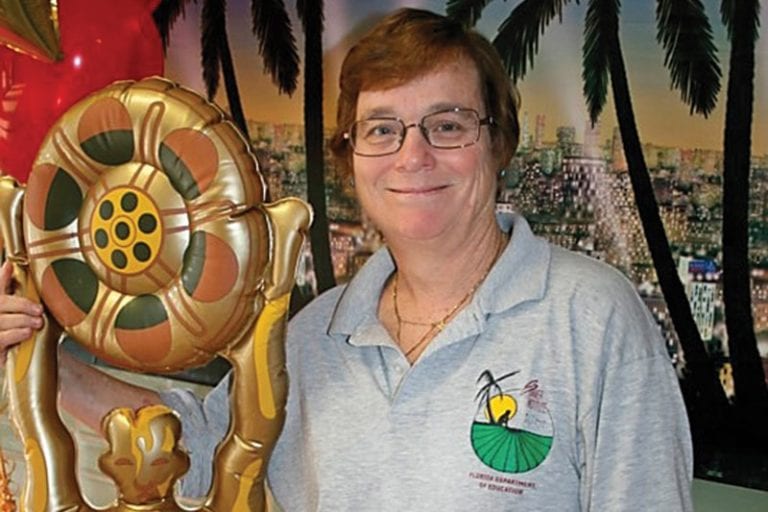 By Amber Jurgensen | Associate Editor
For 33 years, Bethanne Pearce was a favorite teacher and beloved faculty member at Tomlin Middle School.
On Nov. 22, Thanksgiving Day, Pearce died after a short battle with cancer.
"She loved her kids, she loved her community and she was a very good teacher," Tomlin Principal Susan Sullivan said.
Pearce began as an ESE teacher at Tomlin, teaching special-education students. After 10 years, she became the ESE specialist, in charge of the department, and handled schedules, testing and ensuring the classes were following state and federal guidelines — all while still teaching three classes.
In the classroom, she upheld her rules but offered fun incentives to push the students to achieve. Pearce also was active outside of her classroom. She organized the eighth-grade dance. She matched any funds her students raised for Relay for Life. She led the annual canned food drive for the United Food Bank of Plant City. Last year, she helped collect 7,400 pounds of canned food. This year, the school is trying to reach a goal of 8,000 pounds.
"That's the thing I remember most about her, was the canned food drive," Sullivan said. "She always volunteered whenever I needed her, and she never wanted recognition for all of her work."
Pearce was diagnosed with cancer in August. She waited to start chemotherapy in October, because her mother recently had heart surgery. Pearce wanted to take care of her before starting her own treatment.
Dedicated to her job, Pearce was still at school the week before school let out for the Thanksgiving holiday.
"The last thing she said to me is, 'I'll see you on Monday,'" Sullivan said.
The sudden shock of Pearce's death stunned the school.
"It probably hit the faculty more than the kids, because some of them have worked with her for so long," Sullivan said. "It was just so sudden. When I found out, I felt I had been kicked in the stomach."
A crisis team was on Tomlin's campus Nov. 26, for students and faculty. Former principals, students and teachers attended a service for Pearce Nov. 27, at Hope Weaver Church.
"She was a very giving, very generous person," Sullivan said. "She was very loved and will be missed."
In addition to teaching, Pearce loved her two dogs, traveling and her family: husband Richard and stepsons Trevor and Greg.opengl32 multihack