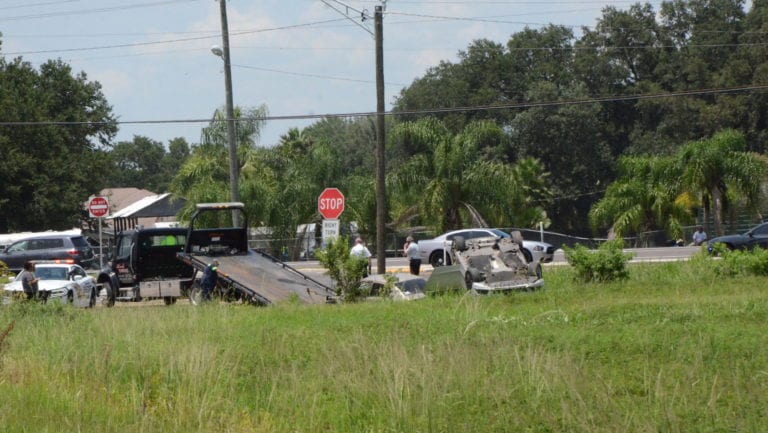 A suspect blew through an intersection and struck another vehicle while fleeing from police Wednesday morning.
The driver of a silver Ford Fusion thought he could evade Hillsborough County Sheriff's Office deputies Wednesday morning, but he didn't get very far.
Troy Milton Tatum's decision to flee resulted in a two-car crash on the south side of State Road 60 near Smith Ryals Road, which sent all three of his passengers to Tampa General Hospital. 
According to HCSO Capt. Donald Morris, a call to 911 reporting potential gunshots heard in that area was placed around 11:55 a.m. The report was later updated: no shots fired, but it did sound like a car backfiring. Deputies got a description of the vehicle and found it, only for Tatum, 27, to swerve at one of them. A traffic stop was attempted but the driver sped up to get away, ignored the stop sign at the intersection of 60 and Smith Ryals and hit a gold Chevrolet Cobalt sedan. The impact sent both cars into a ditch on the south side of the road and the Ford came to a rest upside down.
An adult female passenger in the Ford was taken to the hospital by Medevac. The two juvenile children in the car, aged 3 and 6, were taken by ground. The children were not restrained. Morris said all three appeared to be in stable condition shortly after 2:30 p.m.
Upon catching Tatum, HCSO discovered he had an outstanding warrant out of Polk County for resisting arrest without violence and possession of cannabis. He's now also facing charges of aggravated assault on a law enforcement officer with a motor vehicle and fleeing to elude. Tatum is being held without bond.