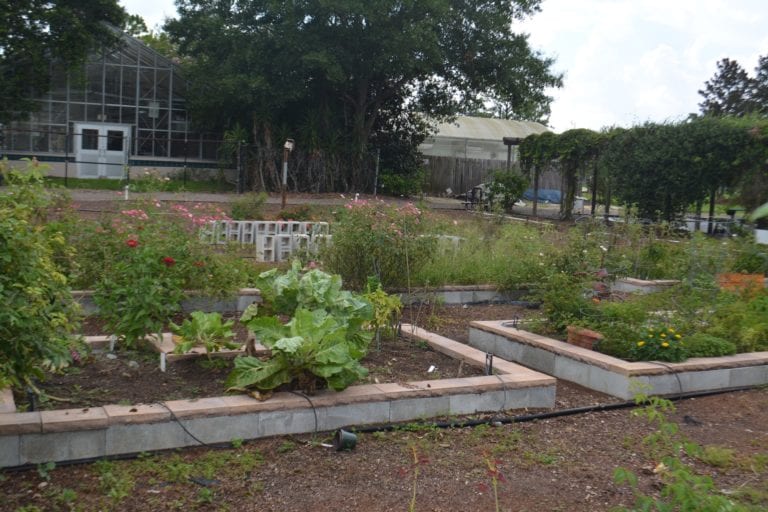 Anyone interested in growing their gardening skills is invited to take part in a five-part Community Gardening series at HCC.
Local garden enthusiasts are invited to a Community Gardening series that's kicking off this Saturday at HCC.
The UF/IFAS Extension Hillsborough County will host the five-part educational event and combine classroom sessions with in-the-garden training at the Plant City campus of HCC, 1206 N. Park Road. Each session is only $5 per person and you can register in advance on Eventbrite or bring cash to the door the day of. The proceeds will be donated to the Tampa Bay Community Garden Coalition so that a variety of community gardens throughout the area can continue to blossom.
"I really think that the entire idea of a community garden is a great thing," Lynn Barber, Florida-Friendly Landscaping Agent, said. "They've been in existence for years and years, but to me it helps bring an area together. People used to hang out on front porches and this kind of acts as a similar experience. It offers a place for the community to gather, to discuss their lives and to learn from each other."
One of the many benefits of community gardening is the fact that you don't have to own property to grow your own food or flowers. The plots are available for a small fee and you can garden to your heart's content surrounded by others who share your passion.
Barber said they decided to try and cover a wide range of topics when laying out their schedule for the event. Everything from vegetable and insect knowledge to an in-depth look at composition will be discussed. She said the courses are arranged so someone with zero gardening knowledge will enjoy it as much as a Master Gardener.
"I hope that regardless of if they come to one session or all of them, that everyone learns something and that they're more confident in their ability to do gardening," Barber said. "If they're a first-timer to Extension and UF then maybe they'll take more of our workshops, and I truly hope thy make more friends and find a community in their local garden."
Session 1: Getting the garden started | 9 to 10:30 a.m. Saturday, Oct. 12; https://www.eventbrite.com/e/74815895357
Session 2: Vegetables for your garden | 10:30 a.m. to 12 p.m. Saturday, Oct. 12; https://www.eventbrite.com/e/74819110975
Session 3: Pollinators | 5 to 6:30 p.m. Wednesday, Oct. 16; https://www.eventbrite.com/e/74819574361
Session 4: Composting, vermicomposting | 5 to 6:30 p.m. Wednesday, Oct. 30; https://www.eventbrite.com/e/74820083885
Session 5: Maintaining the garden | 5 to 6:30 p.m. Wednesday, Nov. 6; https://www.eventbrite.com/e/74820677661