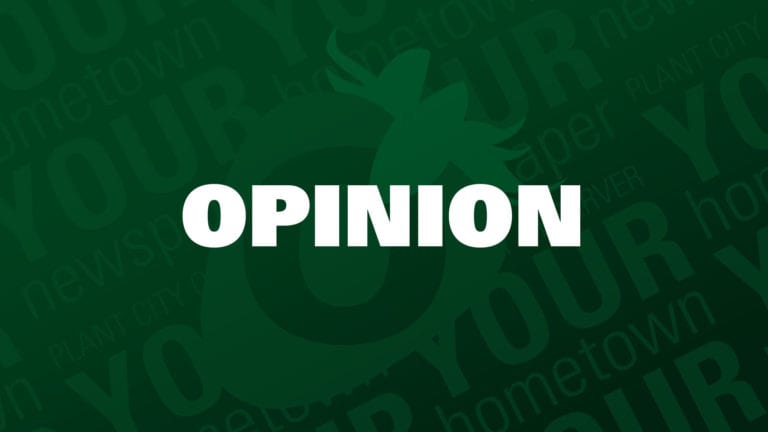 In the mid-term, defined as over at least two generations, the pendulum swings as to how the poor or despondent get provisions from the blessed. The options, basically, are:
1) The provision from the rich to various charitable/religious institutions and then to the needy, operating on semi-anonymous and varied spiritually motivated giving, and gratitude on the part of recipients towards a partially unknown source.
2) The provision from the rich to a governmental bureaucracy of one sort of another operating on transparent law abiding giving, and demonstrated need on the part of recipients who have gratitude towards government.
Since the despondent and needy always outnumber the blessed and sometimes turn violent if not provided for, it is in the best interest of both to recognize how the rich will always be paying for the barest of necessities of the lowest segment of the needy, and to that extent, the needy will always be receiving that for which they cannot or will not pay. To underperform the duty of the blessed is to create a cosmic injustice and/or waste a societal resource. To endure mistreatment from the blessed leads a needy horde to violence or conquest in the name of justice.
But given these options, and the pain of transitions between one form or the other, a fundamental question emerges: Does the better result endure from: 1) the rich giving to the poor via a multitude of private charity or spirit-based religious organizations that may allow some level of anonymity, or 2) the rich funding a government bureaucracy to accomplish it with total transparency?
I would argue in favor of option 1, but for reasons I've rarely seen discussed. Too often the arguments for or against either option center around reasons either may display at times. Finger pointing winds up breaking a mirror and enraging passions and divisions between many with good intentions. Most of the reasons cited to prefer one over the other are impotent therefore if they can be lobbed at either and do not distinguish them.
The fundamental flaw in option #2 is not that the motives of government bureaucrats or those seeking to work in creating such a system are tainted over time (though indeed they may be); nor is it in the idea of mistakes or inefficiencies of the method creating maddening waste (i.e. socialism versus democracy versus dictatorships). The fundamental flaw in a nationwide government-ordered and administered attempt to ease poverty versus a multitude of private or religious entities attempting the same is found in one root issue – the degree of anonymity of the varied giving tolerated by one and impossible in the other. At first blush, transparency seems to be an inherent good. Yet in philanthropy it can create all manner of havoc.
While it is true that in private or religious charity in times of old, there was not absolute anonymity. The church knew (to some degree) who was giving and who was not; and frequently the aristocracy rumor-mill churned on information at cursory levels about the subject. In addition, history shows many times when private philanthropy underperformed its spiritual mandate of compassion. Under the category of 'all institutions have issues', certainly there are several times in history where spirit based philanthropic endeavor had a stain or two. But, then again utopian government systems of compassion have given history some spectacular fireworks of failures as well.
In considering the past 50 years, it may seem the two modes might coexist since it is true that much anonymous giving still occurs in government-run welfare states like the US today. Anonymous giving does occur at times, especially when local urgent matters reveal the slow horrific waste of energy and enforcement effort inside the bureaucracies tabulating what is "fair", or keeping track of the penalties and interest, and mechanisms for coercion etc. But neither waste, nor abuse of power destroy the ability for the modes to coexist.
The crux that separates them remains the anonymity issue and its ability to allow variability of giving. And the reason it is the crux is due to the larger societal consequences over time. When the giver is giving by force of governmental edict and loses his anonymity it lessens the spiritual force of the obligations inherent in his blessings. He no longer "gives", but rather obeys, and spiritually he suffers. And equally destructive is how the despondent and needy emotionally receive such extractions. No longer do they receive from an anonymous philanthropic donor to whom they might attach some measure of nobility or to whom they might show gratitude. Rather, the flaws obvious to all in those rich who only gave in obedience to a law, make gratitude to them or anyone less possible.
Over a long haul, governmental welfare requires not the gratitude of the recipients of aid, but rather two things: A) their vote, and B) the clamor of their continued declarations of need and entitlement to something which was supposed to be theirs already. Government run welfare enlarges the "I" component of both the blessed and the needy in a more divisive way. Egos of both get larger and more polarized; with fatter and mutually advertised feelings of self-worth. Within 2-3 generations, they wind up unable to share space together.
This polarization leads to twin evil desires, neither attainable nor realistic: For the rich this polarization leads them to unreasonably wish for the poor to take care of themselves or be gone – for them either to embrace hard work or expire. For the poor this polarization leads them to want the goods of the rich through confiscation or violence, and then they find themselves unable to duplicate it in subsequent times.
In the end, a poor man with a club sipping a gift of soup gratefully while looking at a rich man across the room, is a grateful poor man with a club. But a poor man with a club sipping soup he is entitled to, taken from a rich man against his will by force of a resisted law, will eventually be looking either at a dead rich man next to a bloody club, or an empty chair where once there was a blessed man who fled to safety and shares his future blessings with someone less murderous and more likely to be grateful to God.