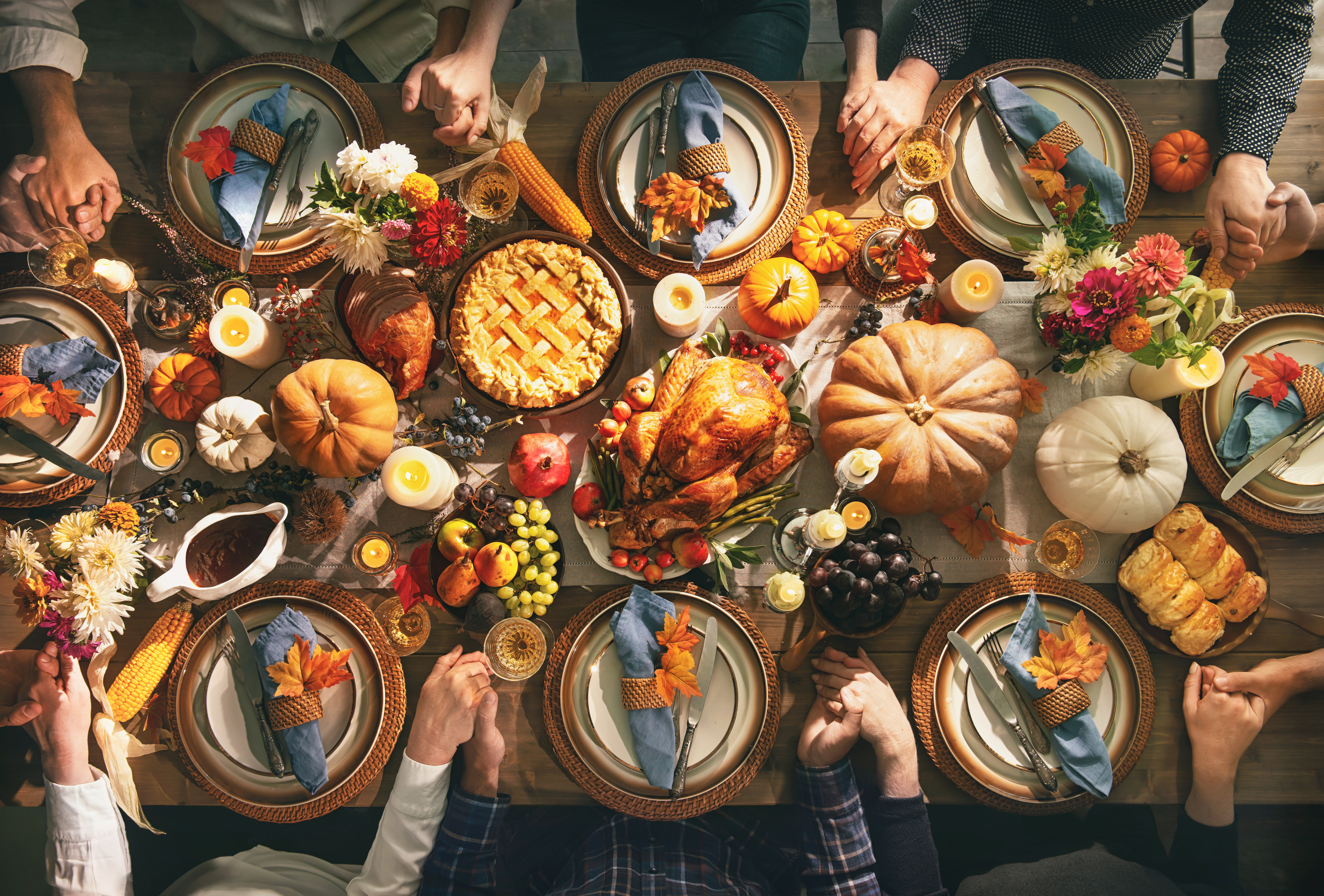 The holiday is as much about honoring traditions as it is spending time with loved ones.
Thanksgiving is a time to take a well-deserved break from work and recharge in preparation for the last, and busiest, month of the year. As Plant City residents get ready to gather with friends and family, share a meal and enjoy the day, it's important to take a look back at the history behind the holiday and the traditions we recognize as indelible parts of the celebration.
While many historians trace the origins of Thanksgiving to the harvest celebrations of early colonizers in New England in the early 1600's, it didn't become an official holiday until Oct. 3, 1863, when President Abraham Lincoln proclaimed the last Thursday of November as a national day of Thanksgiving. President Franklin Roosevelt, recognizing that in some years November has five Thursdays, changed the date to the fourth Thursday of the month.
WATCHING THE MACY'S THANKSGIVING DAY PARADE
To be honest, I turn on the parade as much to watch the shivering attendees trying to stay warm as I do for the character balloons, floats, marching bands and entertainers. It increases my gratitude for living in sunny Florida. Macy's staged its first Thanksgiving Day parade in 1924 (it was aptly named the Macy's Christmas Parade), meandering through New York's city streets and ending at Macy's flagship store at 34th Street and Broadway. While it's held on Thanksgiving Day, it doesn't celebrate the holiday as much as it ushers in the next one…the start of the busy holiday shopping season. Still, the parade is a spectacle and a good way to get in the holiday spirit. It kicks off live from NYC at 8:45 a.m. and can be watched on NBC or streaming on Peacock.
EATING A TRADITIONAL THANKSGIVING DINNER
For many Americans, the Thanksgiving meal consists of roast turkey with stuffing, cranberry sauce, mashed potatoes and pumpkin pie. What was eaten at the first feast by our Pilgrim ancestors? Historical references claim the meal included wild turkey and venison, both plentiful in the region, as well as fall vegetables such as onions, beans and carrots. Corn might also have been served, but not as a tasty casserole. It would have been removed from the cob and turned into cornmeal, which was then boiled and pounded into a thick corn mush or porridge. Yum. Whatever dishes are on your table, keep in mind that Thanksgiving is also one of the top days for cooking fires.
Fun fact: In 1784 Ben Franklin suggested that the wild turkey would be a more appropriate national symbol than the bald eagle (thankfully other lawmakers didn't gobble up the idea).
BREAKING THE WISHBONE FOR GOOD LUCK
A holiday tradition that takes place only if turkey, duck or chicken dons your table. Two family members, usually children, fight over the furcula, or "wishbone", each struggling to crack the bone and get the bigger piece.
The prize? Good luck and a wish granted. The origins of this holiday tradition date back to about 700 B.C.E., when the Etruscans believed birds were oracles and could tell the future. When a chicken was slaughtered they would leave the furcula in the sun to dry out in hopes of gaining some of its divining powers. Villagers would gently stroke it while making a wish, hence the name wishbone. Don't we all long to have a wish granted?
TAKING A NAP
Thanksgiving Day and 'food coma" go hand in hand. Is our need to conk out on the couch after the meal due to the tryptophan in the turkey, the fact that we've consumed a couple days' worth of calories in one sitting, the copious amount of alcohol consumed or fatigue from all the shopping, cooking and cleaning leading up to the holiday? Does it matter? Take that nap and don't feel bad about it one bit.
WATCHING A FOOTBALL GAME
Football and Thanksgiving Day seem to go together like milk and cookies. Whether you play a friendly game of backyard ball with friends and family or prefer to be an armchair quarterback watching a game on television, football and Thanksgiving have been melded together since 1920, when the NFL started playing games on the holiday. Catch the following games this year on Thanksgiving Day: Bills vs. Lions at 12:30 p.m., Giants vs. Cowboys at 4:30 p.m. and Patriots vs. Vikings at 8:20 p.m. If college football is more to your liking, watch Mississippi State play Ole Miss at 7 p.m.
Another ''football' event being held on Thanksgiving Day is soccer's FIFA World Cup Qatar. Soccer fans can get their fix by watching: Switzerland versus Cameroon at 5 a.m., Uruguay vs. South Korea at 8 a.m., Portugal vs. Ghana at 11 a.m. and Brazil versus Serbia at 2 p.m.
RUNNING A TURKEY TROT
Is there a better way to kick off a day of eating than by sweating it out at a local Turkey Trot? I confess, I just signed up for one myself, more to reduce the guilt I'll feel at partaking of so much food in a single meal than to earn a medal. Turkey trots aren't a new phenomenon. The inaugural trot took place 125 years ago in Buffalo, New York, when a local YMCA hosted an 8K cross-country race on Thanksgiving Day. Six runners participated in the event but only four of them made it to the finish line. Luckily, you don't need to be in an official race to get outside for a quick bit of exercise.
SHOPPING 'TIL YOU DROP
With more stores opening earlier than ever and the increasing popularity of e-commerce, Black Friday has bled into Thanksgiving Day but where did the retail shopping day get its name? One theory posits that back in the 1950's, police in the city of Philadelphia coined the term to describe the chaos that ensued as hordes of shoppers and tourists flooded the city one Thanksgiving for the Army-Navy football game being held that weekend, creating a big headache for police who had to deal with an uptick in shoplifting and crime. The name is fitting, since even today the day can bring out the worst in society as frantic shoppers jostle and push each other around to snatch up a new television for a couple bucks less than the regular price. The holiday has also spawned other retail-related events, such as Small Business Saturday/Sunday and Cyber Monday. Happy shopping.