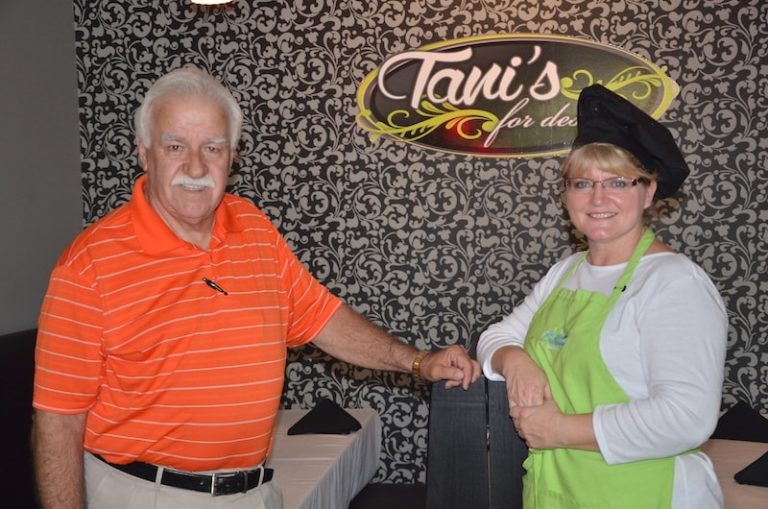 Tucked away in the sky-blue Village shopping center is arguably the sweetest two-for-one deal in Plant City: Buttercream Bake Shoppe and Tani's For Dessert.
It's tough to run two businesses at the same time, but the owners are making it work — and living the dream. Both are owned and operated by restauranteurs Tani and Lloyd Summers and for just over a month have been serving up delectable baked goods and desserts to the people of Plant City.
"I've always been into desserts," Tani says. "I love desserts."
Tani is probably best-known as the woman behind custom cake service Exclusively Yours, which she operated out of her home for seven years. Her business had picked up to the point where it became impossible to complete the high volume of incoming orders, so a decision had to be made: either stop the business or expand it.
She chose the latter option and, with help from Lloyd and his 20 years of restaurant experience, started by opening up the Buttercream Bake Shoppe just over a month ago.
"There's no way this would have been done without him," Tani says. "I can tell you that now."
The eatery prepares all of its goods in-store from scratch, from cakes and pies to cupcakes and cookies, and more. According to the Tani, the most popular item is the Ambie, a soft, buttery cookie, named for a family member. The staff is constantly baking Ambies to keep up with the demand.
And, those who enjoy Tani's custom-designed cakes need not worry. Those are available, too.
That wasn't all that Tani wanted to do, however. For a while, she dreamt of running a restaurant with a unique touch — absolutely nothing but desserts on the menu.
"When I lived in Illinois, my sister told me about a restaurant that had opened a couple of towns away, called Marilyn's Pie Pantry," Tani says. "I got all excited because I thought, 'Oh my gosh, a pie restaurant? That's so cool!'"
Unfortunately, the Pie Pantry wasn't what Tani was expecting. It also served regular food. But, that was when the seed that eventually became Tani's For Dessert was first planted in her mind.
Three weeks ago, Tani's For Dessert opened in the unit next to Buttercream Bake Shoppe. In the early morning, it serves as a place for anyone who buys breakfast at Buttercream to sit and eat. Later in the day, the wait staff comes in to serve diners coffees, cakes and pies by the slice, crepes, sundaes and other classic dishes, like cheesecake and tiramisu.
Tani hopes that, in addition to seeing their businesses succeed, they also help draw more people to the other businesses in the shopping center.
"We're all about supporting each other, in the community," Tani says.
IF YOU GO
Address: 2804 James L. Redman Pkwy.
Hours: Tani's For Dessert 12 p.m. to 9 p.m., Monday through Thursday.; 12 to 10 p.m. Friday through Saturday.; Closed Sunday. Buttercream Bake Shoppe opens every day but Sunday at 7:30 a.m.
Website: Facebook.com/ExculsivelyYours; Facebook.com/TanisForDessert
Phone: (813) 704-5947