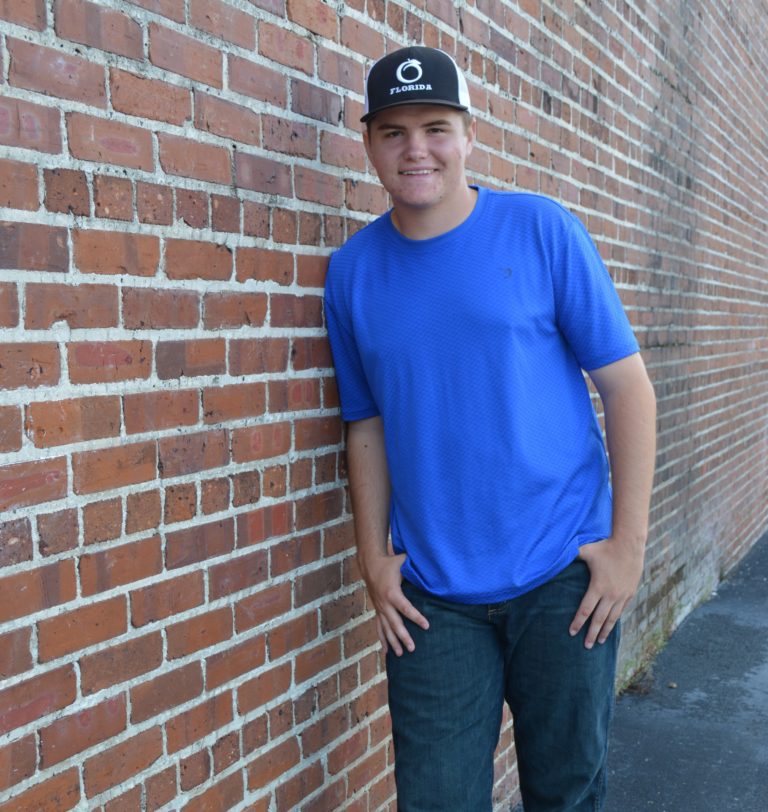 Give Kenzie Wheeler almost any country song and he can woo an audience — something he hopes to do with record labels in Nashville.
When Kenzie Wheeler was a high school freshman, he took to the karaoke stage at Uncle Mike's Smokehouse Grill to belt out Gary Allan's "Life Ain't Always Beautiful."
"That's where it all started," Wheeler, a 2016 graduate of Strawberry Crest High School, said.
His baritone country voice captivated both the audience and the grill's proprietors. He went from a reserved shower and car singer to a regular performer in showcases at Uncle Mike's.
In January, he took his talents to Jefferson High School, where he was named the first-ever Tampa Teen Idol. He earned the title from audience voters after a rendition of Chris Janson's "Buy Me a Boat."
An easygoing Dover resident with an affinity for fishing and George Strait, Wheeler's quiet nature paired with his smooth country vocals are helping him make a name for himself in and beyond Tampa Bay.
Country Raised
Growing up, the thought of becoming a country singer was always in the back of Wheeler's head.
In elementary school, he made all-county chorus. But in middle school, his voice started going through changes.
"It was everywhere," Wheeler said. "I didn't know how my voice was going to end up."
Eventually, his country vocal cords grew into their own, complete with a register that continues to get deeper.
"I always believed in him because I knew what kind of voice he had," Wheeler's mother, Patty, said. She doubles as his manager, booking him solo gigs and group showcases whenever possible. "I've just always told him, 'Pursue your dreams. If you're going to dream, dream big. Go for it.'"
It's in the last three years Wheeler has come into his own. After his first performance at Uncle Mike's, Wheeler went from developing his voice sophomore year to booking gigs his junior year.
He's performed across Plant City, taking every stage from Krazy Kup open mic nights to entertaining the audience at Strawberry Crest's Calendar Girl competitions and belting it out in the Florida Opry.
Most recently, he rounded out the night at Next Radical Generation's Sing Out Loud! Talent Show and performed at the state Future Farmers of America convention in Orlando.
He lives and breathes country music: from his idol, George Strait, to Merle Haggard, Kenny Chesney and Chris Stapleton.
"There's a lot of singers that I like," Wheeler said. "I like a lot of older country music. Older country music has more of a country music feel. Some new stuff sounds too pop-y. That's just my opinion."
Wheeler's a natural at performing covers, winning over audiences with renditions of George Strait's "Amarillo by Morning" and Jason Aldean's "Laughed Until We Cried." His talent has earned him gigs performing as opening acts for up-and-comers in the music industry, including Florida native Michael Ray in Ocala.
"That was last summer, right before his big album came out," Wheeler said.
In the future, he hopes to make a name for himself with his original songs.
Rising Star
So far, Wheeler has released two original songs on iTunes. The first, "Talk to You," was released in December 2014. The second, written by his grandmother, is entitled "Just Once in A While." It was released Feb. 12, 2015.
He's started performing solo, as well. His first solo performance was at Uncle Mike's, where he sang 14 songs for a crowd of about 150 people. With each performance, he works on becoming a better singer and performer.
"My voice has gotten better over the last couple of years I've been singing," he said.
Now that he's a high school graduate, Wheeler has his sights set on his next goal: a trip to Nashville in October. He hopes to make contact with a few record labels while he's there.
"It's hard to pursue when you're young," he said. "I'm going to go to HCC for two years. I might go to USF depending on how music goes. I might be having to do it online on the road. I want to let people hear my voice and see what they think, get feedback from record labels."
In the meantime, he'll keep his schedule full — right in his hometown.
Contact Emily Topper at etopper@plantcityobserver.com.
Listen
Facebook: Kenzie Wheeler Country
iTunes: Kenzie Wheeler
Contact: Patty Wheeler, PattyW8367@tampabay.rr.com