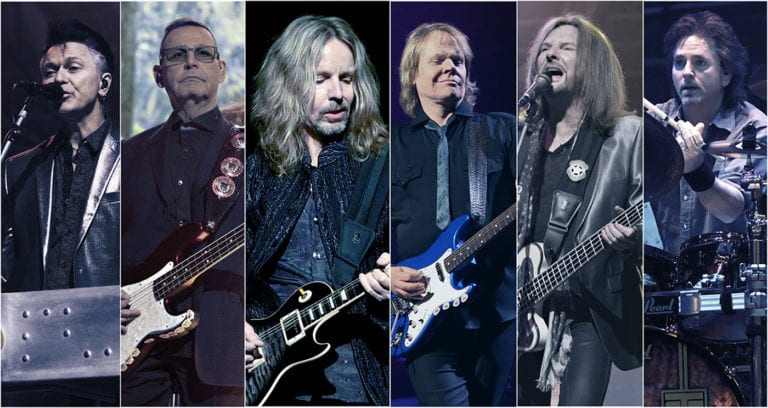 The band last played a concert in Plant City back in 2014.
The last time STYX took to the Wish Farms Soundstage, the legendary classic rock band helped start the Florida Strawberry Festival on a high note with its opening night concert. They played many of their greatest hits and even brought up 2014 Strawberry Queen Jessi Rae Varnum for guest vocals.
Needless to say, the band is excited to get back in front of a familiar audience.
"I just remember that one in particular for whatever reason, I can't cite why, but the crowd was so into it and the festival itself seemed to be conducive to a great rock show," bassist Ricky Phillips said. "They came to party, they came with a lot of energy and that's what I remember."
STYX fans can once again expect to hear some of the band's most iconic songs, from the sweeping chorus of "Come Sail Away" to the hard rocker-turned-Pittsburgh Steelers anthem "Renegade." Phillips said the band will also include some "deep cuts" for the hardcore fans and songs from its newest album, 2017's "The Mission." A new wrinkle, at least for this show, is that fans will get to hear "Mr. Roboto." After many years of not playing the song live, STYX added it into the rotation in 2017 and Phillips said playing the song has been "a lot of fun."
"Every once in a while we hit on something that's working well and if it's the same kind of audience, we stick with it," Phillips said. "You want to rock a little harder in outdoor festival settings like this."
As usual, STYX is going to stay busy on the road this year. They're booked for a run of shows with comedian Larry the Cable Guy in March, going abroad to the United Kingdom and Norway in the summer and will begin planning their next move after the current tour run ends in March.
"There's always something looming or trying to be put together," Phillips said. "In 15 years, if we ever got more than 10 days off in row it was a miracle."
"The Mission" is STYX's latest foray into storytelling. The 2017 album is the tale of a manned flight from Earth to Mars that launches in the year 2033. Phillips said the band worked on the story with help from NASA. STYX is hoping to do a run of shows for the album later this year, but plans are not yet set in stone.
If everything goes well, the band members might be able to get to the festival early and enjoy everything it has to offer before going on stage. And when they do get ready to rock and roll that night, they'll make sure to put on another show Plant City won't soon forget.
"We're rocking full force from beginning to end," Phillips said.