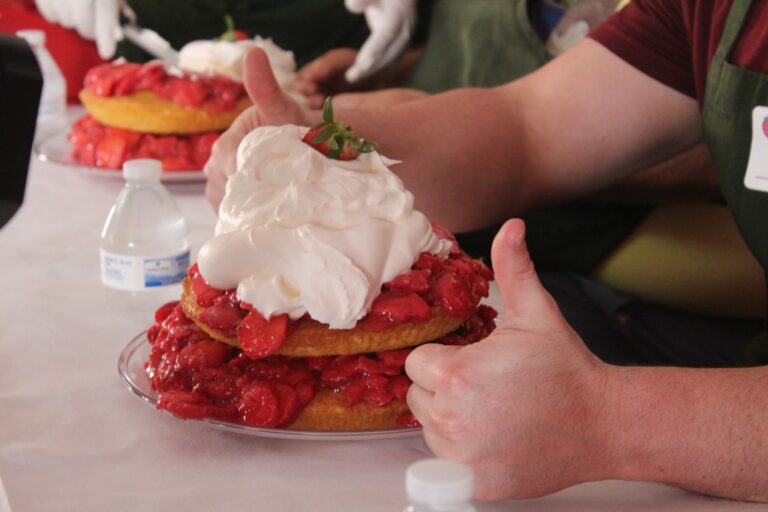 The Florida legislature may name strawberry treat as state dessert
On Thursday, Jan. 27, the Florida senate passed a bill that is one step closer to naming strawberry shortcake as the state's official dessert.
Strawberries are a beloved part of Florida's agriculture and one of its sweet treats may receive more recognition.
Florida Senator Danny Burgess of District 20, and Florida House Representative Lawrence McClure of District 58, are both lawmakers that represent Plant City.
Burgess initially came up with the concept of naming strawberry shortcake as the official dessert for Florida and proposed the idea to McClure.
Florida is well known for its citrus industry, so it comes as no surprise that its official pie is key lime.
The senate is ready to give the strawberry treat its own title and passed the bill unanimously, sending it to the house floor.
McClure was able to pass it through the Public Integrity and Elections (PIE) Committee as well as the State Affairs Committee.
The bill is now on the house floor awaiting a final vote.
"When you have a bill like this that can bring a little bit of a lighter conversation to the table, I noticed my colleagues have historically embraced that," McClure said.
However, the house has filed an amendment to include dairy products to the bill, specifically whipped cream.
This version of the bill would then have to go back to the senate for approval.
McClure stated that working with Burgess on the bill has been a fun experience.
An estimated 200,000 strawberry shortcakes are served annually at the Florida Strawberry Festival.
Plant City has approximately 10,000 acres of strawberry fields, showing other states that it's an economic driver in the country.
McClure said that "It's how a lot of folks make a living, but it's also a way of life. It's our identity."
It's a nice way to have a conversation about what takes place in Florida from an "agricultural perspective," he added.
The representative is originally from Tampa and his wife is from Plant City. She also works in the strawberry industry.
McClure said that he is sure to be present and enjoy this year's festival.
"It's been a huge part of my life. It's a great event," McClure said "I would highly encourage anyone who's never been, or those who've been every year, [to] come out. It's just a great event. A lot of good food and a fun time."
Perhaps even more strawberry shortcakes will be in high demand this year, should the bill pass.
If passed, the bill will then be sent to Florida Governor Ron DeSantis' desk for a signature, sealing the deal.