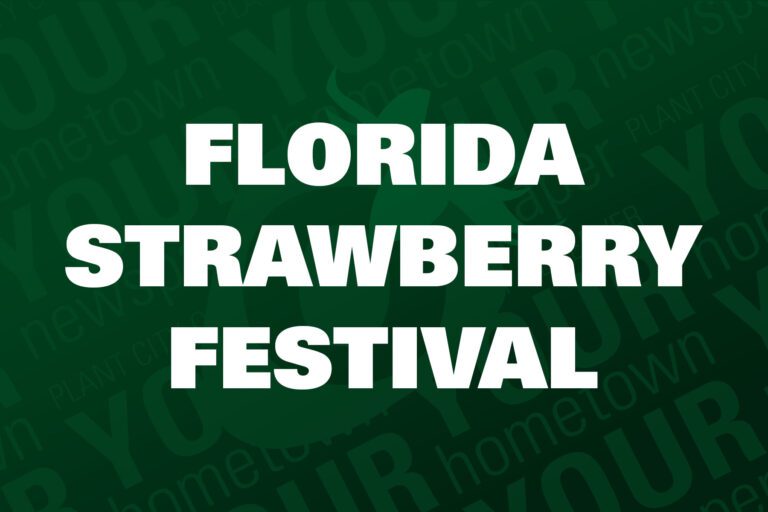 Not only will the festival see a return to their beloved headline acts, there will also be a number of new and exciting bands in attendance for everyone to enjoy.
With the much-anticipated return of headline entertainment in 2022, it's an extremely exciting time for music lovers as the Florida Strawberry Festival rolls around this year.
With headlining acts that will range from country artists both young and old, classic rock legends and some of the biggest stars in hip hop and R&B history, the festival's concert series will get plenty of attention. But outside of those star-studded performances gracing the Wish Farms Soundstage, the festival will feature several artists across the grounds that are free for all in attendance to enjoy.
The following list features all of the new acts that will be making their debut at the Florida Strawberry Festival and where to find them. If some of them sound familiar, that's probably because they are, with all performers taking the stage at different venues throughout the state, the country or right here in town at Krazy Kup!
Kirstie Kraus
Kirstie Kraus carries her thirst in her songwriting, live shows and everyday connections with other kindred spirits. The result is a perfect blend of country, funk, blues and rock because with Kirstie, there are no bounds! International Song of the Year winner Kirstie Kraus will take to the Publix Showcase Tent stage at 6 p.m. on Monday, March 7.
Branson Missouri's The Doug Gabriel Family Show
Doug started singing at the age of two and began using his God-given talent professionally at the age of twelve. He has toured and opened for many stars like Marie Osmond, Roy Clark, Tony Orlando, Tanya Tucker, Bobby Vinton, Mel Tillis, The Gatlins, Moe Bandy, Ronnie McDowell and many more. His effortless talent, intense energy and showstopping performances will keep you coming back every time! The Doug Gabriel Family Show will be performing in the Publix Showcase Tent daily at 11 a.m., 1 p.m. and 3 p.m. with no 11 a.m. show on March 6 or 3 p.m. show on March 13.
Jessica Lynn Witty Featuring Chris Jones
Her award winning single "Catch Me If You Can" was Jessica's first album recorded in 2020 in Nashville, Tennessee. Shortly after that, Jessica amped up the rock and gospel influences on her latest Nashville Recording "Warning Label" once again teaming up with Beaird Music Group. Now collaborating with powerhouse Chris Jones, Jessica has a fresh, contemporary take on country music with female power at the forefront! Jessica Lynn Witty and Chris Jones will be performing in the Entenmann's Strawberry Tent daily at noon, 4 p.m. and 7 p.m.
Brake Fail
Operating out of Sarasota, Florida, Brake Fail is an eclectic group of performers who know how to put on a show! Executive Producers, Jeff Adams, Loren Berry and Jody Luell, along with band members, Patrick Walsh, Paul Champagne, Chris Durso, Terry Fritts and "The Bracketts" on background vocals, make up the melodic rock sensation of Brake Fail. Brake Fail will be performing in the Publix Showcase Tent on Saturday, March 5 at 6 p.m.