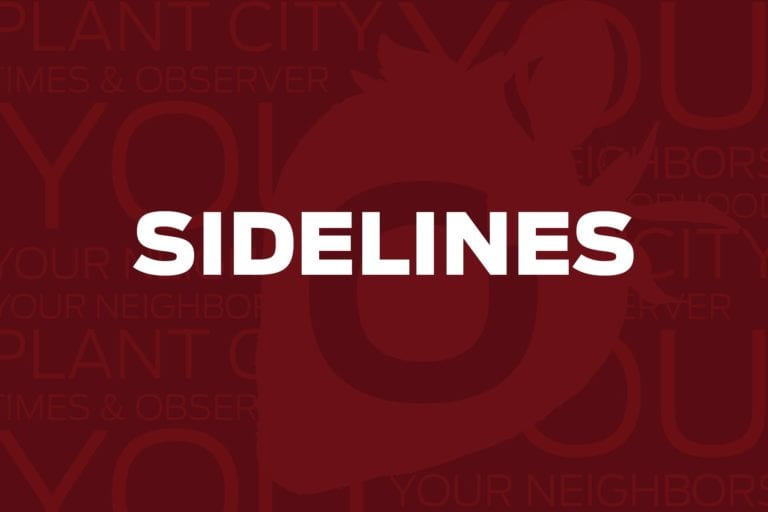 Sidelines 12.20.18
New FHSAA football classifications announced
The FHSAA announced Dec. 14 the new school classifications for the 2019 and 2020 football seasons, which will be finalized next month at a time to be announced.
Durant, Plant City and Strawberry Crest are projected to move into Class 7A, Region 1, District 7 for the two upcoming seasons. Bloomingdale High School also joins the Plant City-area schools in the move but Tampa Bay Tech and East Bay have been moved to 7A-District 8 with Armwood and Wiregrass Ranch, and Lennard has moved up to Class 8A in District 8 with Newsome, Haines City and Ridge Community.
The newly announced 7A-District 7 would also include 2018 7A state champion Lakeland and 2018 playoff qualifier Kathleen. Star running back Demarkcus Bowman led the Dreadnaughts to a perfect 15-0 record for the season, capped by a state title win against St. Thomas Aquinas last week. Kathleen, which posted a 6-5 record (2-1 district) in 2018, made it to the second round of the playoffs but couldn't get past Lakeland.
Per the FHSAA, other fall sports' classifications for 2019 and 2020 will be announced separately in January.
Hoops teams busy over holiday break
Though many sports teams got a two-week holiday vacation after Dec. 14, several basketball squads are going to be back on the court well before the Jan. 8, 2019 return date.
The Plant City High School boys have two tournaments on tap to close out December, starting with this week's Capital City Shootout at Tallahassee Community College before competing in next week's Kingdom of the Sun tournament at Vanguard High School through Dec. 30. The PCHS girls are getting ready for the Jaguar Holiday Tournament, hosted by Academy of the Holy Names in Tampa from Dec. 27-29.
Strawberry Crest's boys are booked for this week's Jesuit Invitational as well as the Clearwater Shootout for the first weekend of 2019.
Area football players shine at East-West Game
The best football players in Hillsborough County took to the field once again for the 2018 East-West All-Star Game on Dec. 15, and two Plant City-area players took home MVP awards for the East team.
Plant City quarterback Braxton Plunk was named offensive MVP for leading the East's offense in a 44-0 win over the West and flashed his dual-threat ability with a 25-yard rushing touchdown. Strawberry Crest's Josh Young, a human Swiss Army knife for the Chargers, was named defensive MVP for a solid game highlighted by a 31-yard pick six.