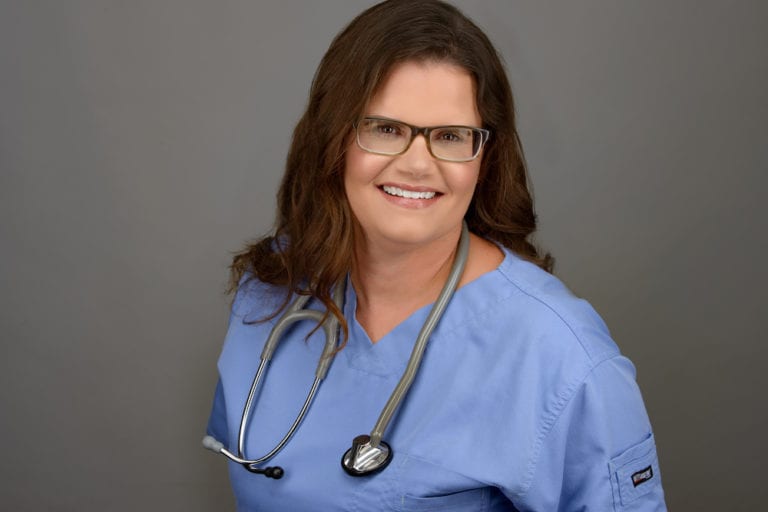 Dr. Brooke Shepard recently became one of 12 doctors nationwide to be named a TeamHealth Medical Director of the Year.
Dr. Brooke Shepard's work leading South Florida Baptist Hospital's Emergency Department has not gone unnoticed.
Shepard was recently one of 12 doctors nationwide to be named a Medical Director of the Year at the 2019 TeamHealth National Medical Leaders Conference, held April 15 through 18 in Dallas, Texas. She and nearly 16,000 health care professionals are affiliated nationally with TeamHealth, a network of independent contractors in the medical field.
Though she was named recipient of the honor, Shepard considers it a total team effort made possible by the hard work of the SFBH staff as a whole.
"It's a huge honor and I was very grateful and appreciative for it," she said. "I really take this as an award that is not really just a reflection of my leadership in the department — this is an award everybody should celebrate because the only reason I'm getting this award is because I've been able to work with the staff at South Florida Baptist Hospital."
Under Shepard's direction, the hospital's Emergency Department has worked tirelessly to find a balance between speed and safety when dealing with patients. The department's goal is not only to give patients the best care possible but also to keep them moving quickly through the system so as to keep others from waiting too long to be attended to. Shepard said this requires her department to stay as coordinated as can be with the hospital's other departments, as the Emergency Department has become like the "front door" of the hospital. She said nearly everyone who is admitted has to go through it at some point.
"It's all about trying to put the people in the right places at the right times and coordinating a really complicated system," Shepard said. "The hospital is a very complicated machine with all these parts that have to move in sync. Everything has to be coordinated as efficiently as possible in order to get someone in and through as quickly and safely as possible. It's a constant work in progress and it's never going to be perfected… but we are so fortunate to have the support of our administration and a great group of team members who really work hard to make this a reality for their patients."
Most of Shepard's time is spent in the Plant City hospital, but she is also Temple Terrace Fire Department's medical director and a physician advisor for Hillsborough County Fire Rescue. She is an alumna of USF's Morsani College of Medicine and completed her residency at Tampa General Hospital, where she is also currently a staff member. Her approach to practicing emergency medicine is simple: just follow the golden rule of treating others the way you'd want to be treated.
"I think that's an age-old thing that really is true," she said. "At the end of the day, if I leave and I felt like I did my best, I feel like that was a good day."