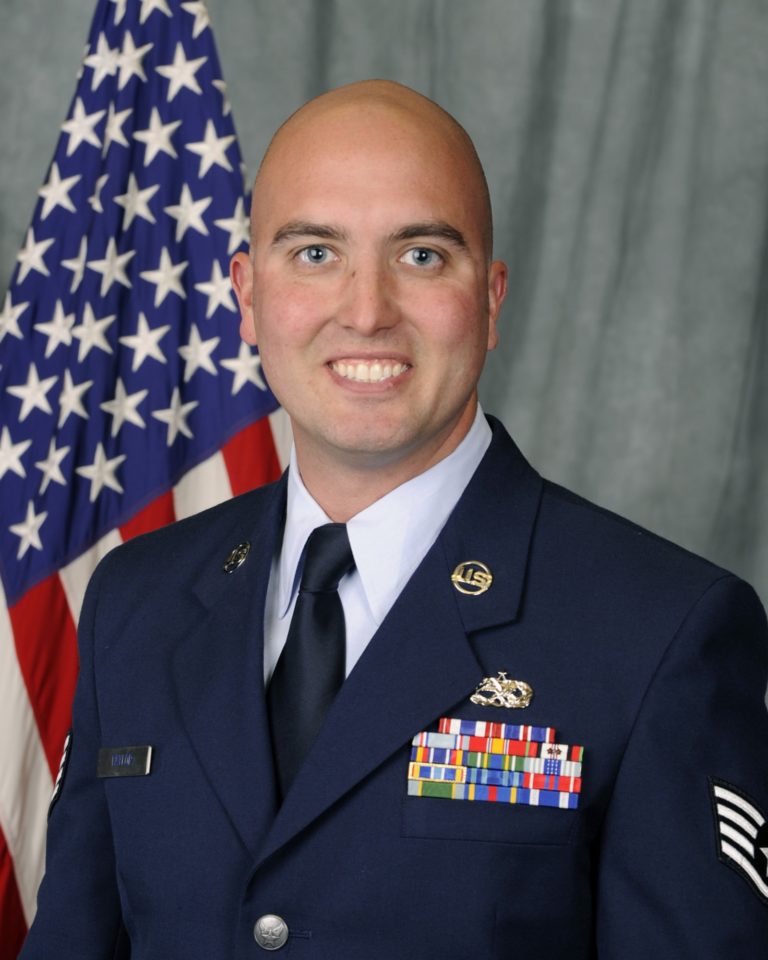 Russell Taylor was given in the award in August.
The American Legion named Special Agent Russell "Rusty" Taylor the 2016 recipient of the American Legion Spirit of Service Award for the United States Air Force. Each year, only one member from each branch of the military is honored with the award.
The award focuses on the individuals' public service and work ethic.
Taylor traveled to the American Legion National Convention in Cincinnati, Ohio to receive his award. The trophy was presented by Dale Barnett, the American Legions' national commander, Hershel "Woody" Williams, recipient of the Medal of Honor, and General Joseph F. Dunford, chairman of the Joint Chiefs of Staff.
Taylor is the son of JeanAnn Taylor, of North Carolina, and the late Russell H. He is the grandson of Cecil and Helen Everidge, of Plant City.
Taylor grew up in Weaverville, North Carolina. He attended Western Carolina University. After graduating with a criminal justice degree in 2007, he joined the Air Force. He was stationed in Mountain Home, Idaho for six years. He has deployed to Korea, Afghanistan and the United Arab Emirates. Following his assignment to Mountain Home, Idaho, he was recruited by the Air Force Office of Special Investigations. He is now stationed at Maxwell Air Force Base in Montgomery, Alabama.
"Volunteering will always be a big part of my life," Taylor said. "It has allowed me to separate my work life from my personal life and help my community at the same time."