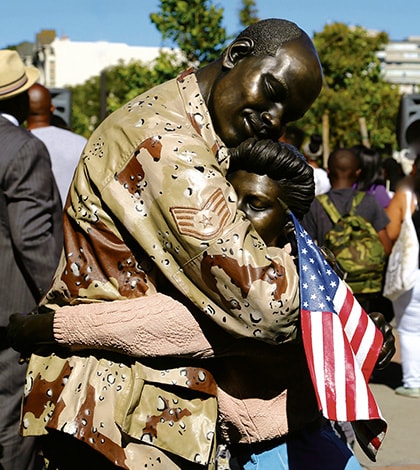 Ten J. Seward Johnson sculptures will return to Historic Downtown Plant City Tuesday, Dec. 1. They will remain in town through Tuesday, March 15. The sculptures are on loan from the Sculpture Foundation, which arranges the traveling of the exhibits around the world.
The return of the sculptures has been in the planning stages for over a year. The Arts Council of Plant City was in regular contact with the Sculpture Foundation, but there were not any sculptures available until now because of several large national exhibits.
"We are so excited the sculptures will be here for the winter," Dodie White, president of the Arts Council of Plant City, said. "Not only will we be able to enjoy them during the holidays, but they will be in town for the Florida Strawberry Festival as well."
The sculptures will be different from the sculptures that have been placed in downtown in the past. They will be placed in locations: McCall Park, Robert W. Willaford Railroad Museum and Welcome Center, Plant City Photo Archives and History Center, Plant City Entertainment Inc., Village Green, Bruton Memorial Library and City Hall.
The public art exhibit is brought to Plant City by the Arts Council of Plant City, the City of Plant City, the Plant City Chamber of Commerce, Unity in the Community, the Plant City Photo Archives & History Center, Main Street Plant City, Pat Pogue, Don Walden, and Hopewell Funeral Home and Memorial Gardens.