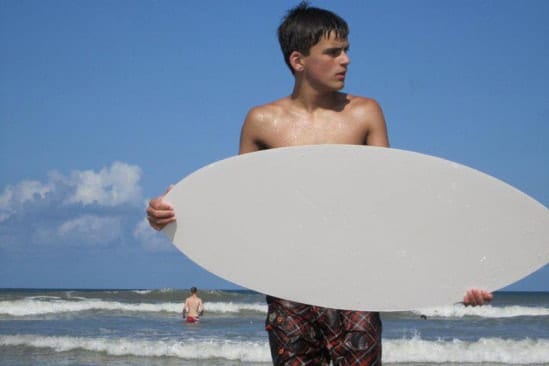 A Valrico salon will host a fundraiser this weekend for a Plant City teen-ager who was struck by a drunken driver.
The fundraiser for 15-year-old Jacob Meachum will be from 10 a.m. to 5 p.m. Sept. 9, at Aquali Salon and Spa, 3652 Erindale Drive, Valrico. The event will include a day of salon and spa services, raffles, bake sale, face painting and tinsel for kids.
American Idol finalist and Jennifer Lopez's favorite contestant, Jeremy Rasado, will be there to support the cause and to perform. Food tickets will be sold for $10 each to include one piece of chicken, one side of your choice and a drink.
On June 3, Jacob was the passenger on an ATV that was hit by a sport-utility vehicle. He was thrown from the ATV and suffered severe, life-threatening injuries.
The driver of the SUV was drinking and driving, speeding 21 mph over the speed limit, had no insurance and was driving with a suspended license.
Jacob sustained a traumatic brain injury and has been in a vegetative state since the accident. He also has a severe neck fracture that doctors have said may never fully heal. He has yet to regain full consciousness, and Jacob's future is unclear at this time, although he has shown great progress in recent days.
Jacob's parents do have medical insurance but insurance only covers a percentage of the expenses, and at some point, the insurance will be maxed out. His medical insurance only covers up to 60 days of rehabilitation.
"We are praying and believing that Jacob will make a complete recovery, but we all know that we have a very long road ahead," said Carrie Floyd-Baker, Jacob's aunt. "Jacob will need a lifetime of medical care and additional surgeries later on." 

Jacob's mother has had to leave her job to care for him. Jacob went to a rehabilitation hospital located than 200 miles away. However, he did not progress to the required level needed to continue inpatient care and soon was discharged to go home. Jacob's grandparents completed an addition to their home that cost more than $30,000 that insurance did not cover.
Those unable to attend the fundraiser can donate online at http://www.giveforward.com/teamjacobmeachum.
For more information, call the salon, (813) 661-1414.">http://online-video-marketing.ru/samoe-deshevoe-obsluzhivanie-raschetnogo-scheta.php