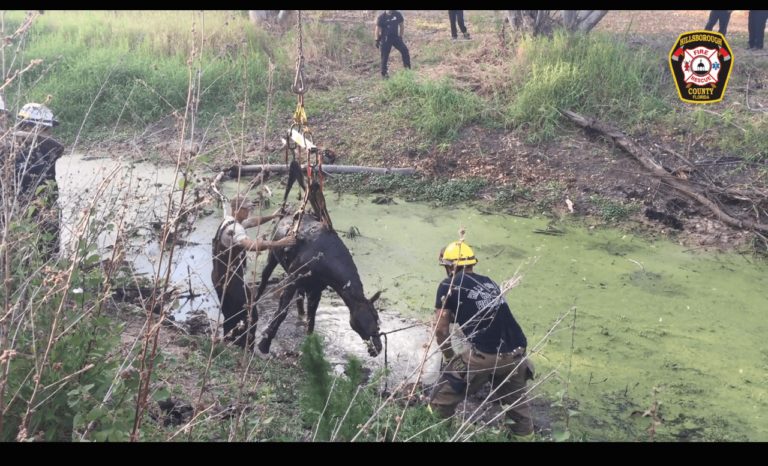 Heavy machinery was used to free a horse on Monday, May 15.
When Kiersa the horse was feeling stuck, she got by with a little help from her friends.
According to Hillsborough County Fire Rescue, crews were called to free the 25-year-old horse from thick mud on Monday, May 15. Thanks to the efforts of Dr. Alexandra Urban, Hillsborough County Public Works, RVR Horse Rescue, HCFR and the Hillsborough County Sheriff's Office's Agriculture unit, Kiersa was safely removed from the mud.
When it was determined that the horse was stuck too tightly to be freed by conventional means, Urban put the horse under anesthesia so that the rescue crews could prepare to scoop her out of the mud with heavy machinery. They were able to secure straps around the horse and lift her up with a gradall.
Kiersa was woken up about 30 minutes after being pulled from the mud. The horse did not sustain any injuries, though Urban administered antibiotics and IV treatment as a precaution.
Video of the rescue, shared on the HCFR Facebook page, can be viewed at ow.ly/OclW30bMEgR.