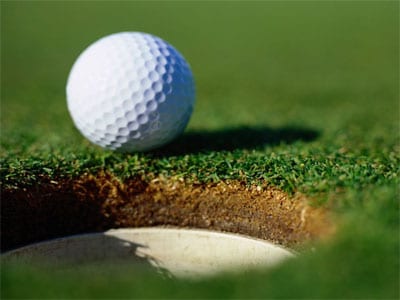 By Matt Mauney | Associate Editor
CLEARWATER — For the first time in three years, the Plant City High girls' golf team won't be headed to the state tournament.
The Lady Raiders fell just short of reaching that goal, finishing in third place behind Palm Harbor by only three strokes Monday at the Class 2A Region 4 tournament at Countryside Country Club in Clearwater.
The top two teams at regionals advance to state. Steinbrenner took top honors with a score of 324. The Lady Warriors also took first ahead of Plant Cit last week at the Class 2A District 10 tournament.
"It was a heart breaker," Plant City head coach Meg Jordan said about the third place finish at regionals.
Plant City was led Monday by freshman Kaylee McIntosh, who shot an 86. Junior Kellyanne Hurst was close behind with an 87, while freshman Kendall Johnson (97) and sophomore Lindsey Box (100) rounded out the scoring for the Lady Raiders.
Plant City had its two-year long regular season win streak broken this year by Steinbrenner. Plant City has advanced to the state tournament the last two years, including winning regionals and finishing fifth at state in 2011.
The Lady Raiders entered the season after losing three of the key players on that team. Three freshmen took up spots in Jordan's starting five for the majority of the season, a first for the veteran coach.
"For a young team, they accomplished a lot," Jordan said.
Area individuals fall short
All three area individuals that qualified for regionals missed the state tournament cut.
Durant's Chase Levesque barely missed, shooting a 78. Mitchell High's Dylan Strout and Palm Harbor's Brent Hajian both shot a 77, advancing to state as individuals. Plant City's William George carded an 81 on the day.
On the girls side, Durant sophomore Krista Reinhardt also missed the cut, as individuals from Freedom and Osceola took the state spots, shooting a 75 and a 78, respectively.