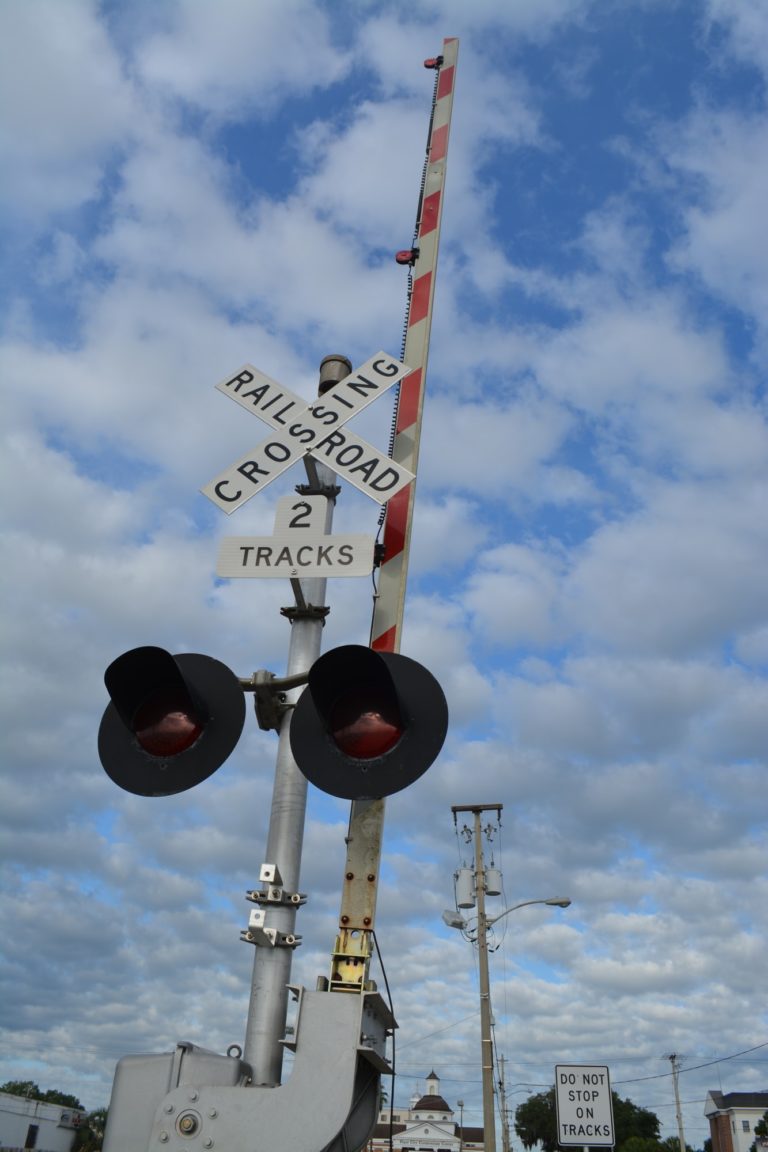 The City of Plant City is working toward regulations to ban train horns in Historic Downtown.
Tired of hearing train horns while shopping and eating in Historic Downtown?
City Commissioners are working to establish quiet zones in downtown. The regulations would ban trains from blasting their horns in the defined downtown area.
At a City Commission meeting Monday, May 9, commissioners approved to match a $165,000 of grant from the Florida Department of Transportation for railroad infrastructure improvements the quiet zones would require. The money will be taken out of the Community Redevelopment Agency fund.
"Since this rail line runs through the Historic District and Midtown, we were able to use funds out of the CRA and not out of the general fund," Mayor Rick Lott said.
The city applied for quiet zone funding with FDOT after Tampa firm Kings Engineering conducted a review of the city's rail crossings. Out of seven crossings, Kings Engineering established the railroad crossings at Collins Street and State Road 39, as well as the crossing at Wheeler Street, would need improvements.The improvements total $330,000 dollars, with FDOT providing just over half of the funding.
For safety reasons, quiet zones require multiple rail gates, including four-quadrant gates, gates with medians, flashing lights at rail gates and one-way streets with gates. The Collins Street crossing requires the installation of a gate for a back driveway exit, and the Wheeler Street crossing requires the installation of double gates at the crossing.
The establishment of quiet zones must be jointly approved by CSX, FDOT, the City of Plant City and the Federal
Railroad Administration. Commissioners also approved an agreement with FDOT at the May 9 meeting that all agreements for quiet zone improvements must be met by all parties before June 30, 2016.
The city believes quiet zones would offer a more inviting atmosphere to patrons frequenting downtown.
"This is something the Commission has been working towards for a long time," Lott said. "This benefits everybody."
Contact Emily Topper at etopper@plantcityobserver.com.